Despite all his achievements, Andy Roddick is apparently most asked about his thrilling 2009 Wimbledon final against Roger Federer, which he lost.
In a Facebook Live with the Hall of Fame on Wednesday evening, the American talked about his 'Starbucks moment' and how he came to have that famous service motion.
WIMBLEDON THROWBACK: Roger returns to the throne
"The Royal Box, in terms of the calibre of former players who were there to witness that for Roger… I said that I felt like the guy who was trying to shoot Bambi that day," Roddick recalled.
"You walk out and see (Pete) Sampras is there, and you know he's there because he and Roger both have 14 Grand Slam titles. You certainly feel the weight of the moment."
Starbucks moment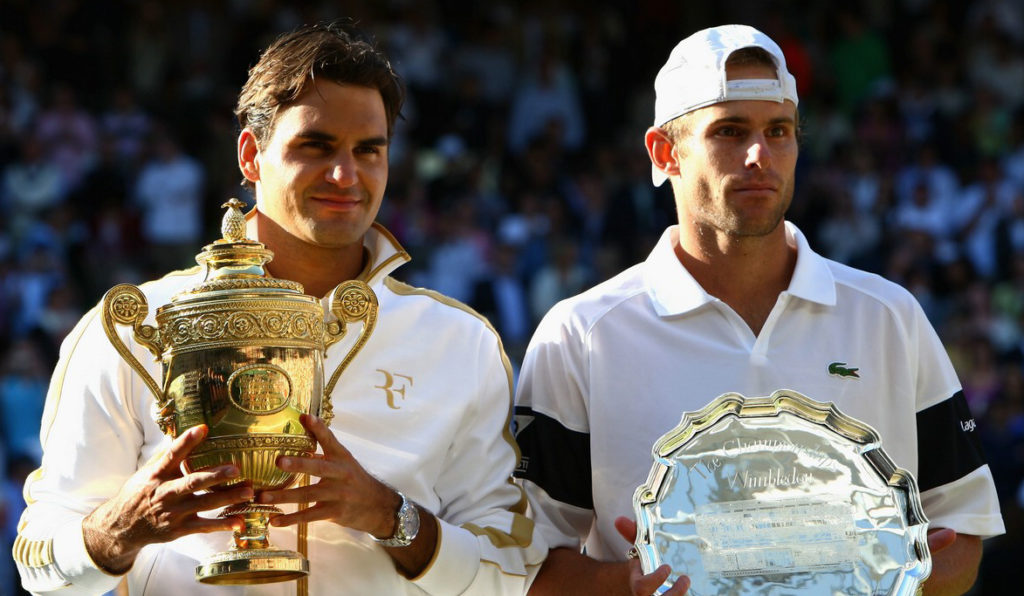 The American, who had lost twice in the Wimbledon final to Federer before, had been one point away from taking a two sets to love lead. But he eventually went down 5–7, 7–6(6), 7–6(5), 3–6, 16–14 in four hours and 17 minutes.
That win saw Federer overtake Pete Sampras' tally of 14 Grand Slam titles to set a new world record.
ALSO READ: 'Can't bear to watch 4-5 sets of tennis'
"If you're lucky as a tennis player, you have that moment where you go into any Starbucks and people want to know more about it," Roddick said. "That's my Starbucks match. (Winning) the US Open (in 2003) is not (and) finishing No. 1 (in the ATP Rankings) is not."
Smart scheduling
A year younger than Federer, Roddick retired from the game in 2012 at the age of 30. The American said that Federer and Rafael Nadal's smart scheduling was one of the reasons for their longevity.
"If I got hurt and they said you're out for six weeks, I'd always try to get back after three or four weeks," Roddick said.
ALSO READ: How Roddick helped Isner win the longest match
"If you look at the precedent that Roger and Rafa have set, where they're only going to play when they're ready and completely healthy, trying to peak at certain times… They put on their blinders and decide what's best for them.
"I think I was probably a little bit too insecure in my own ability to sit on the sidelines and try to time it well. I think I would have been able to play a bit longer if I paced myself with training and been a bit smarter about scheduling."
Service shenanigans
Through his career, the one thing Roddick was most known for was his serve. He once held a record for the fastest serve – a 249.4 kph rocket during a Davis Cup match in 2004 –and has served a total of 9068 aces in his career. But Roddick admitted that he had bumped into that service motion quite by accident.
ALSO READ: Cried before the 2016 US Open final against Djokovic, says Wawrinka
"I was practising in high school with Mardy Fish and he was drumming me. I was getting kind of heated, so I did this little half-motion and the serve went in. Then the next one went in pretty hard and that was it," Roddick said.
"It wasn't intentional or like we were trying to get super creative or innovative. I was upset and it was a bit of a tantrum."