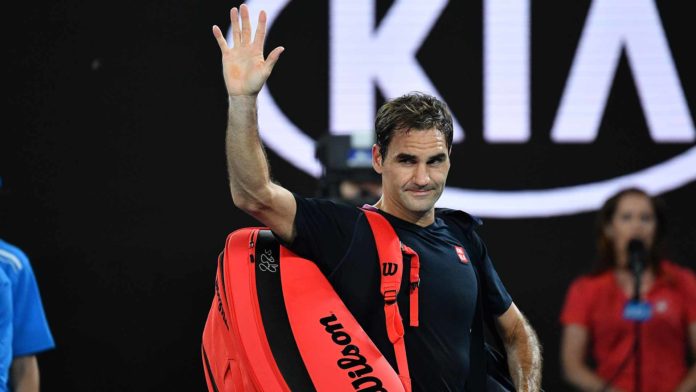 While Roger Federer has been going through a phase of rehabilitation and training after undergoing a second knee surgery in June, the 20-time Grand Slam champion is now set to resume on-court practice in August.
"Roger is fine. He's very good, but that's not surprising when you know how he always sees the positive side of things," Federer's coach Severin Luthi said in a press conference in Biel, ahead of the 1st Pro Cup exhibition event.
"He has resumed physical training with Pierre Paganini. The next step will be mid-August, he'll start practicing again."
ALSO READ: One-on-one sport is all about mentality: Medvedev
The last time the 38-year-old played a competitive match was in the semi-final of the Australian Open earlier this year, where he lost of to eventual champion Novak Djokovic.
By February, the former world no 1 decided to undergo surgery to his right knee, but by June, he announced that he required a second procedure that would see him miss out on the entire 2020 season.
ALSO READ: What 'disgusted' Sharapova during the doping ban
"A few weeks ago, having experienced a setback during my initial rehabilitation, I had to have an additional quick arthroscopic procedure on my right knee," Federer said in a statement he tweeted on June 10.
"Now, much like I did leading up to the 2017 season, I plan to take the necessary time to be 100% ready to play at my highest level. I will be missing my fans and the tour dearly but, I will look forward to seeing everyone back on tour at the start of the 2021 season."
— Roger Federer (@rogerfederer) June 10, 2020
The initial plan was to return at next year's Australian Open.
During the phase of lockdown due to the COVID-19 pandemic, the Swiss, who will turn 39 in August, has spent time recovering from the dual-surgeries. Now that plans have been made to get back to practicing on court, Luthi says there is a chance he may play an event before travelling to Melbourne.
ALSO READ: Collins 'dismissed' by WTT | Collins says she was unaware of protocol
"We are sticking to what was decided," he said. "He'll come back for the Australian Open 2021 if it takes place.
"However, we are considering whether to play a tournament just before Melbourne."
ALSO READ: Teammate Sandgren believes WTT 'right' to dismiss Collins