Tennys Sandgren, who was Danielle Collin's teammate at Orlando Storm, said World Team Tennis did the 'right thing' by dismissing her for breaching health protocols.
The WTT, on Monday, had terminated Collins' stint at the event because she left the venue, the Greenbrier resort, when the health protocols put in place for Coronavirus barred players from doing so.
ALSO READ: Washington Open cancelled
"I think they did the right thing," Sandgren was quoted as saying by Tennis.com.
"It's a team event and everybody has to be responsible with a pandemic going on and follow the protocols. It just shows you need to be on the same page with everybody else."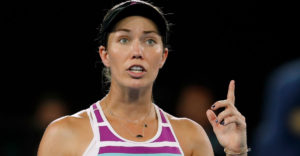 Collins, ranked 51 in the world, stated she was unaware of the rule prohibiting players from leaving the resort. She added that she had driven two hours, to Charlottesville, Virginia (which happens to be her alma mater), to shop for medical supplements she needs for rheumatoid arthritis.
ALSO READ: Want to get back to work like everyone else, says Venus Williams
It happened to be on the same day as the players were to be tested for Covid-19.
"She didn't tell anybody she was going anywhere," Sandgren added.
"We were having a blood test yesterday. In the group chat it's 3 p.m. and we're leaving at 3:30 p.m. and she's like 'I'm in Charlottesville (Virginia)."
ALSO READ: Fit-again Del Potro back on court
Orlando coach Jay Gooding, who is Collins' personal coach as well, said she was quite upset, but agreed that the organisers were left with little choice given the circumstances.
"They had no choice but to handle it like that, from my understanding," Gooding said.  "I think it was made pretty clear that people weren't allowed to leave the property, obviously for safety reasons."
Interestingly, Collins had criticized world No 1 Novak Djokovic after he stated reservations about playing at the US Open due to the extensive rules and regulations.