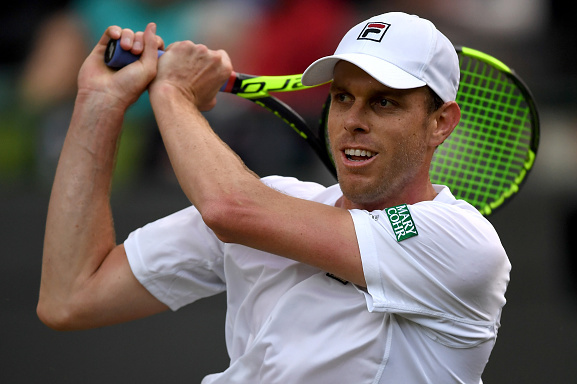 The ATP found Sam Querrey in breach of COVID-19 protocol at the 2020 St Petersburg Open and concluded that the player's conduct to be contrary to the integrity of the game.
Querrey and his family, including his infant son, had tested positive for Coronavirus during the St Petersburg Open in October.
ALSO READ: Nadal, Federer re-elected to ATP Player Council
Instead of undergoing quarantine in the facilities made available by the tournament, Querrey, along with his family fled Russia early in the morning without informing the tournament organising committee on a private jet.
The ATP launched an investigation into the episode following his escape from St Petersburg.
Sharpen your forehand with our FREE guide
The ATP investigation reviewed the full circumstances surrounding the incident and concluded Querrey's conduct to be contrary to the integrity of the game under the Player Major Offense provision in the ATP Code of Conduct.
As a result, the ATP has issued a fine of US$20,000.
ALSO READ: Details emerge on Sam Querrey's escape from Russia
Taking into consideration Querrey's many years of otherwise good standing with the ATP and other mitigating factors, the fine is suspended and will be lifted subject to Querrey committing no further breaches of health and safety protocols related to COVID-19 within a probationary six-month period.
The player has five days to appeal the decision, should he choose to do so.
ALSO READ: There's a lot of hypocrisy in tennis, says Paire