Former World No 8 and current president of the Romanian Tennis Federation, Ion Tiriac has launched a fresh attack on Serena Williams, saying she should retire from the sport.
On a Romanian TV show called the 'Network of Idols', Tiriac said, "At this age and the weight she is now, she does not move as easily as he did 15 years ago. Serena was a sensational player. If she had a little decency, she would retire! From all points of view."
ALSO READ: Slovakia's Baskova gets 12-year ban for match fixing
At 39, Serena is the oldest player in the top-100. And though a record-equalling 24th Grand Slam title has eluded her she has made three major finals since returning after childbirth in 2018 and reached the semi-final of the 2020 US Open.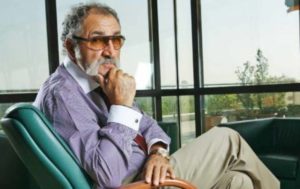 Romanian journalist Irina Păcurariu, who was conducting the Tiriac interview, objected to the 81-year-old's comments on Serena and called them 'misogynistic.' But she did not get an appropriate response from Tiriac.
Sharpen your forehand with our FREE guide
The richest man in tennis currently, Tiriac owns the Mutua Madrid Open, one of the few joint events on the tour. He also mentored Boris Becker. This is not the first time that the Romanian has attacked Serena in the media.
"With all due respect, but Serena Williams is 36. I would like to see something else, I would like to see a player like Steffi Graf," he had told a German newspaper in 2018.
ALSO READ: Sofia Kenin's management agency drops her
Although 23-time champion Serena has not deemed his latest remarks worthy of a retort, her husband Alexis Ohanian stepped in. "Safe to say no one gives a damn what Ion Țiriac thinks," Ohanian wrote in a tweet.
Serena, meanwhile, is poised to make a comeback in Australia.
ALSO READ: ATP finds Querrey's 'conduct contrary to integrity of the game'
The American player, who holds the Open Era record for the most number of singles majors, has not played since she withdrew from the second round of the French Open due to an Achilles injury.