Even as 2021 saw a few stars emerge, there were some who walked into the sunset. We look at the players who bid farewell to the game this year:
Johanna Konta
Former British No 1 Johanna Konta announced retirement from tennis on December 1, after 10 years on tour.
ALSO READ: Novak Djokovic to skip ATP Cup
The 30-year-old has struggled with persistent knee trouble over the past two years and has slipped to 113 in the world rankings — a far cry from her career high of World No 4.
Konta was a three-time major semifinalist, reaching the final four at 2016 Australian Open, 2017 Wimbledon, and 2019 Roland Garros.
Sharpen your forehand with our FREE guide
Konta captured the biggest of her four titles at the WTA 1000 event in Miami in 2017, defeating Simona Halep, Venus Williams, and Caroline Wozniacki in succession.
Her last title came this summer, in Nottingham.
Kiki Bertens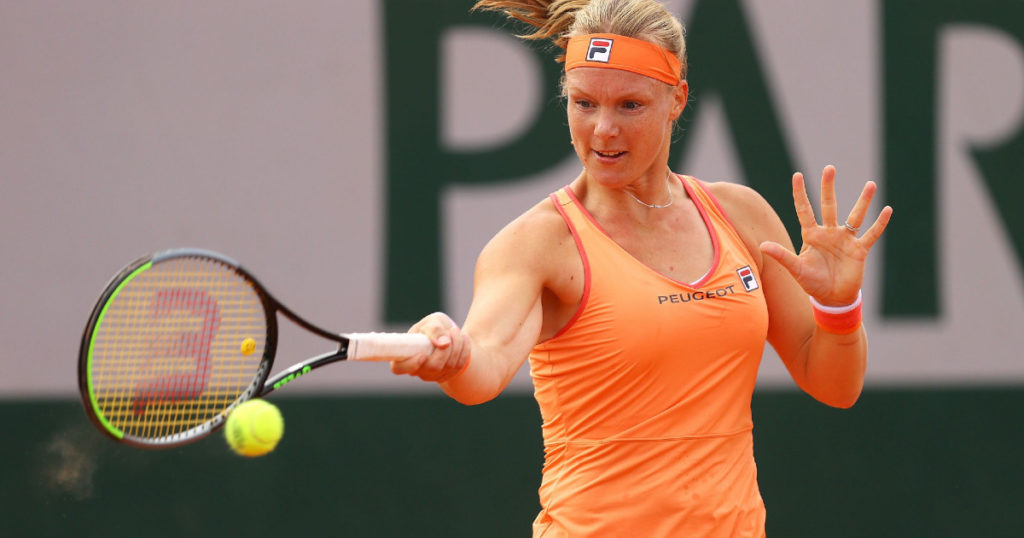 Kiki Bertens announced her retirement from professional tennis in July.
Bertens finished her career with 10 WTA singles titles from 15 finals, the first of them on clay at Fès in 2012 – which she won as a qualifier, making just her second main-draw appearance after playing only sparingly on the junior circuit.
ALSO READ: Russian player barred from playing Australian Open
By rising to World No.4 on the WTA Rankings on May 13, 2019, Bertens passed her countrywoman, Betty Stöve as the highest-ranked Dutchwoman of all time – the 1977 Wimbledon finalist peaked at No.5 in singles.
"Kiki's exciting game and sporting demeanor made her a fabulous ambassador for women's tennis," Steve Simon, Chairman and CEO of the WTA, said.
Upgrade your serve with our FREE guide
"She will be missed by the WTA family and fans around the world, and I wish her all the best for the future."
Mari Osaka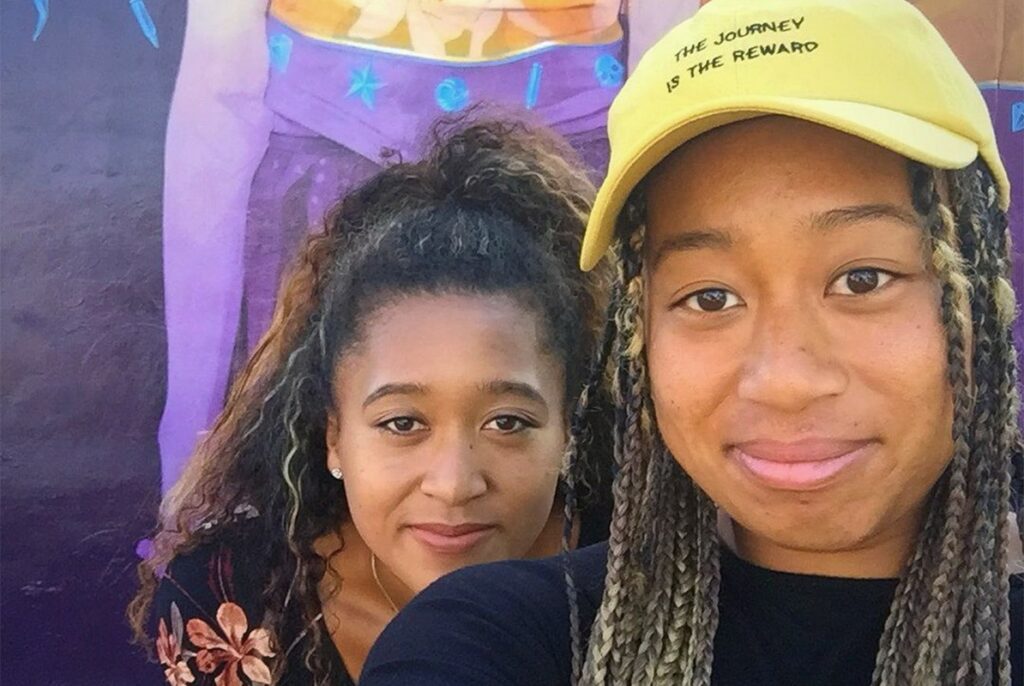 Mari Osaka, the elder sister of four-time major-winner Naomi Osaka, retired from tennis at the age of 24.
The elder Osaka was ranked 340th in the world. She reached a career-high of 280th in 2018, and last played a singles tournament in January.
ALSO READ: Peng Shuai backtracks sexual assault allegation in dubious video
"It was a journey which I didn't enjoy ultimately but I'm grateful for all the memories and support I've gained and received over the years from the sport," she wrote in a social media post in March
"I'm moving on now so you can look forward to new fun projects upcoming in the future."
Jurgen Melzer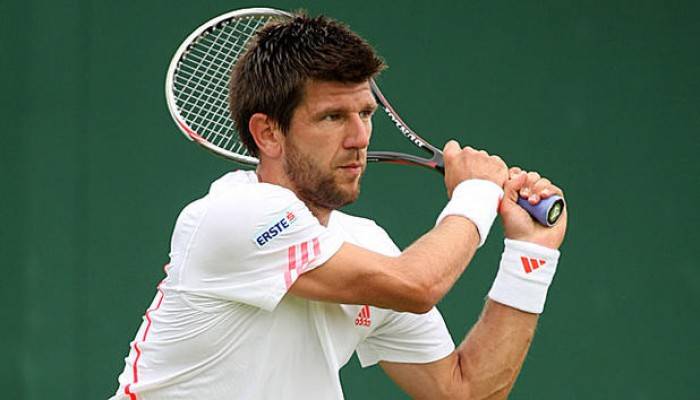 Jurgen Melzer bid farewell to tennis as he and partner Alexander Zverev lost 7-6 (3), 7-5 to Filip Polasek and John Peers at the Vienna Open in October.
"I viewed this as a bonus, to get to play one last match at home," the 40-year-old said.
Sharpen your backhand with our FREE guide
Melzer won the boys' singles title at Wimbledon in 1999 and made it to top-10 in singles as well as doubles.
He spent 17 weeks in the Top 10 of both the singles and doubles rankings in 2011. There have been just 40 players who have achieved the feat at different times in their career, let alone during the same weeks.
ALSO READ: Rafael Nadal, Dominic Thiem in doubt for Australian Open
The list of Melzer's accomplishments is long, and it includes doubles triumphs at Wimbledon in 2010 and the US Open in 2011 alongside Philipp Petzschner.
The Austrian also remains the only player who has rallied from two sets down against Novak Djokovic, which he did in the 2010 Roland Garros quarterfinals.
Paolo Lorenzi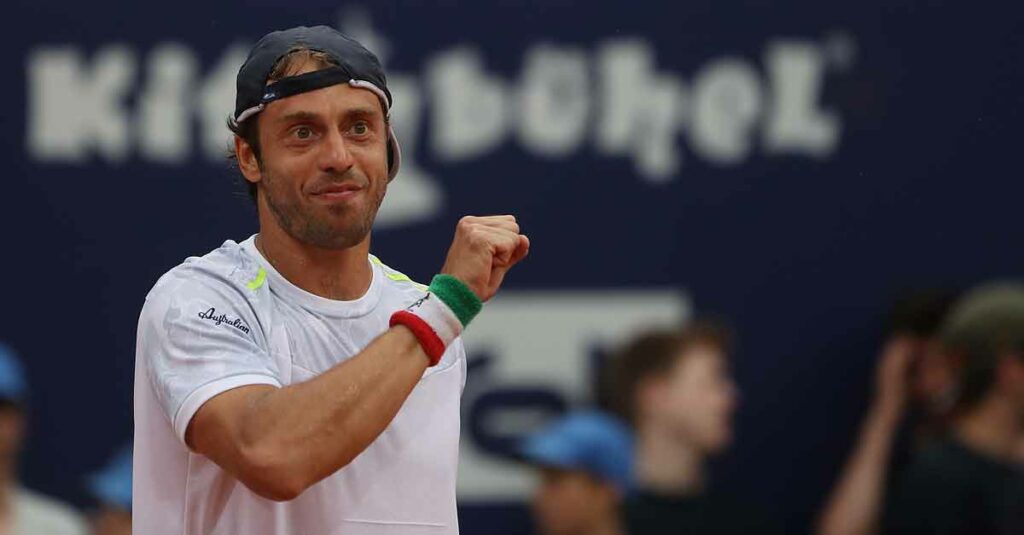 The Italian veteran played his final match at the US Open qualifying this year, going down 4-6, 3-6 to France's Maxime Janvier.
"No more professional tennis. That's what I was thinking, to finish in New York. I've always loved New York, so I think it's a good place to stop," Lorenzi said.
"Everything was more difficult and I had a few injuries at the beginning of the year, so I knew that my body was not like before anymore. You have to know when it's time to finish."
ALSO READ: ATP chief incredibly arrogant, says Vasek Pospisil
The 39-year-old was known among his peers for his tireless work ethic and friendly demeanour.
In 2016 at age 34, the Rome native became the oldest first-time singles champion in ATP Tour history (since 1990) when he triumphed in Kitzbühel. One year later, Lorenzi climbed to a career-high World No. 33.
Alexandr Dolgopolov
Ukranian tennis player Alexandr Dolgopolov announced in May that he was retiring from the sport at the age of 32 due chronic wrist pain.
"I hope I was fun to watch," Dolgopolov, who reached a career high of 13 in 2012, told ATPTour.com.
ALSO READ: Juan Martin del Potro targets February return
"I never broke any tennis records, but I hope I played entertaining tennis for fans. My wrist injury happened in Australia [three years ago] after mis-hitting a return in practice.
Dolgopolov first made a significant breakthrough at Melbourne Park in 2011, with five-set comeback wins over Jo-Wilfried Tsonga and World No. 4 Robin Soderling en route to his maiden Grand Slam quarter-final, which ended at the hands of Andy Murray.
ALSO READ: ITF suspends tournaments in China over Peng Shuai issue
He captured three ATP singles title and his only doubles title (with Xavier Malisse) came at Indian Wells in 2011. His last match was at the Rome Masters in 2018.
Viktor Troicki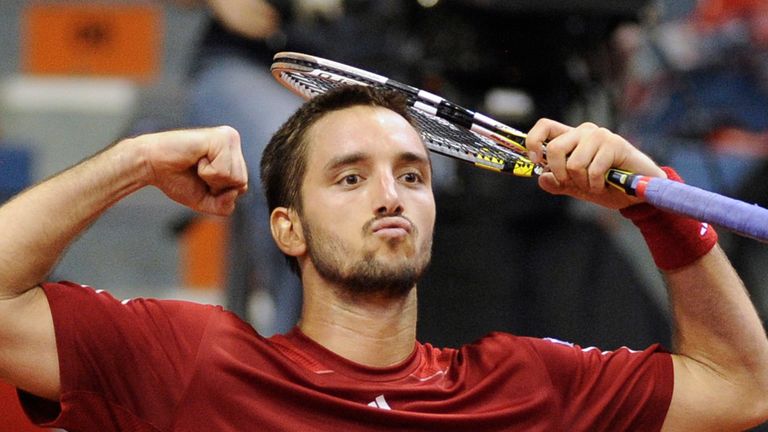 Viktor Troicki announced his retirement from tennis in June.
"It's been a wonderful ride," the 35-year-old said.
"I am happy with what I achieved and I lived my dream with friends since childhood. I achieved things I never thought I could, but I want to enjoy some time at home now with my family."
ALSO READ: Champions Russia banned from hosting Davis Cup
Troicki came mightily close to a place in the Top 10 of the ATP Rankings during the European clay swing in 2011 and won three ATP Tour singles titles, plus two doubles trophies.
But nothing compared to his emotions after he struck a crosscourt backhand return winner to beat France's Michael Llodra 6-2, 6-2, 6-3 in the deciding rubber of the 2010 Davis Cup final. Watched by 17,000 fans in Belgrade, it gave him "the greatest experience of my life".