French player Kristina Mladenovic said it was tough living with added restrictions, as seven players were reportedly placed in a 'bubble within a bubble' at the US Open after close contact with Benoit Paire.
A day before the US Open was about to start, it was announced that the 31-year-old Paire had tested positive for Coronavirus. He has been withdrawn from the Grand Slam event, which is being played without fans, but players who were in close contact with Paire have been allowed to continue.
ALSO READ: '11 players in close contact with Paire to continue at US Open'
Seven players, including France's Adrian Mannarino, Mladenovic and Edouard Roger-Vasselin, have been placed under an "enhanced protocol plan" for "players who might have been potentially exposed" to the virus.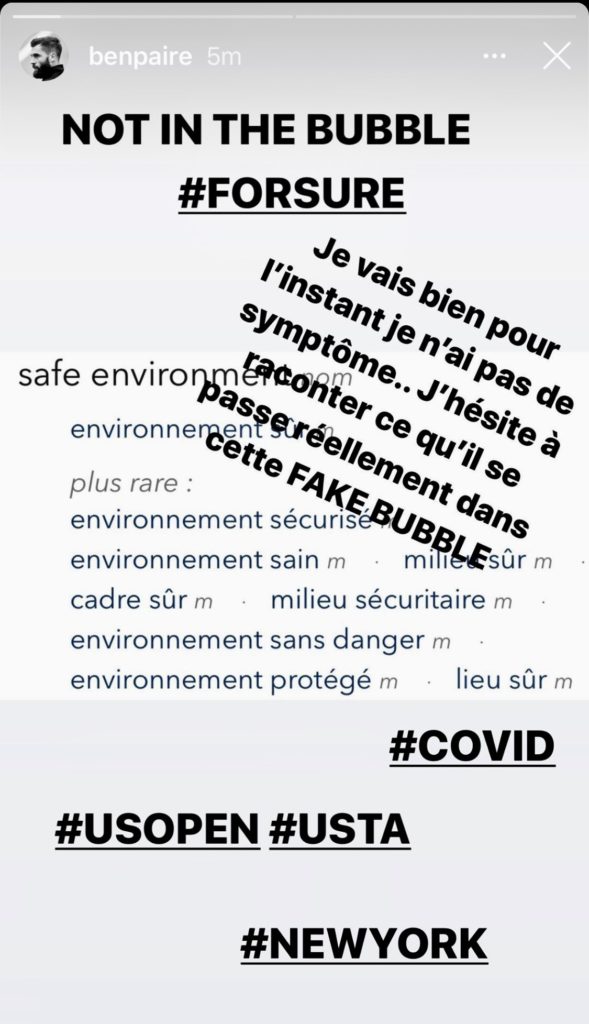 "I'm allowed to play my match, literally allowed to do nothing else," said Mladenovic, after beating American Hailey Baptiste 7-5, 6-2 on Monday.
Countdown to US Open: Top contenders for the title
"It's mentally very tough, I still have to find a way and discuss with the USTA and organise things in order for me to be at least competitive and have equipment to keep working.
"Just the fact that I spent 30 minutes with him being part of that big table of people and of course we had masks on. It's pretty tough for me to accept that."
Learn more about tennis tactics with our FREE guide
Mannarino, who defeated Italy's Lorenzo Sonego 6-1, 6-4, 2-6, 6-3 in the first round, said that the experience has left him mentally exhausted.
"I'm wondering at the moment if I might have the virus or not," he told reporters.
ALSO READ: Federer, Nadal not in support of Djokovic-led breakaway player body
"I've been tested every day since we had the news and I'm going to be tested every day. We're not 100% (sure) that (Paire) got the virus here but that's a big probability because he's been here for a while now, he'd tested negative many times."
A lot of players were also upset at USTA's double standards in following protocol. While the seven players, who were supposedly in close contact with Paire, have been allowed to compete at the US Open, the organisers had used a different yardstick during the Cincinnati Masters a week ago.
Tryin 2 Understand The Difference Between What Happend During W&S Open & Whats Goin On Now… 🤔 #SameSameButDifferent🤷🏾‍♂️ https://t.co/oGOp3eyLki

— Dustin Brown (@DreddyTennis) August 31, 2020
Argentina's Guido Pella and Bolivia's Hugo Dellien were asked to leave the Cincinnati event after their trainer tested positive. They were placed under quarantine till Sunday, which meant they entered the US Open with no match practice.
ALSO READ: Schwartzman slams USTA: 'They lied to our faces'