Having beaten Dominic Thiem in the quarterfinals of the French Open, Diego Schwartzman is preparing for the toughest test possible in tennis. Taking on Rafael Nadal at the French Open.
The Argentine, standing at 5'7, is the shortest player in the top-20, but he has rarely let this stand in the way of ambition.
ALSO READ: Novak takes a medical break every time he's down, says Carreno Busta
Former World No 5 Harold Solomon of the USA, who made the French Open finals in 1976, knows a thing or two about being the 'little guy' on the tennis court. He stands at 5'6 and earned the nickname 'human backboard' for his stellar defence.
Pequeños gigantes! 🙌🙌🇦🇷🇦🇷
Disfruten mucho!@nadiapodoroska@dieschwartzman

— Juan M. del Potro (@delpotrojuan) October 6, 2020
In an interview with the official ATP website, Solomon lauded Schwartzman and his incredible performance at this year's French Open.
Sharpen your forehand with our FREE guide
"He can say what he wants about being a little guy, but it's not easy being a little guy in a big guy's world," Solomon said. "I'm very intrigued watching him and I'm always impressed. I root for him all the time."
"Diego is gifted in a lot of different ways," the 68-year-old added.
ALSO READ: Stefanos Tsitsipas soars into semi-finals
"As I watch him play, he gets in and out of the corners so well. Maybe surprisingly to bigger guys, he's not looking to hang 10 feet behind the baseline, but he's looking to move up into the court to put pressure.
"I think guys are making mistakes by giving him as much pace as they give him.
"His speed is exceptional, his anticipation is exceptional, his ability to step in and take balls early is exceptional and we know he's a great fighter."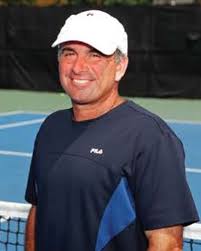 Schwartzman came through a draining five-hour contest against Thiem on Tuesday to reach his first Grand Slam semi-final. In a congratulatory tweet after his win over Thiem, compatriot Juan Martin Del Potro called Schwartzman a 'little giant.'
The 28-year-old Argentine will face 12-time French Open champion Nadal in the final four on Friday. Though Schwartzman has a 1-9 career record against the 'King of Clay', he defeated Nadal in Rome recently.
ALSO READ: 'Very, very cold to play tennis,' says angry Nadal about late finish
"You would think it would be a matter of time from an attrition point of view that Rafa would be able to physically and mentally dominate that match three out of five sets," Solomon said.
"But Diego plays amazing tennis and you never know."