Stefanos Tsitsipas said Novak Djokovic is near 'perfect,' Diego Schwartzman said Rafael Nadal knows 'how to do everything'.
Despite the odds stacked against them, Tsitsipas and Schwartzman, one a poet one a warrior, bravely took on two of the greatest players of all time. Despite their fight, they fell short, like players usually do in majors, against Djokovic and Nadal. Whoever the player, whatever their game, Nadal and Djokovic know how to get past it.
ALSO READ: Djokovic has almost reached perfection, says Tsitsipas
And the top two players in the world will clash again in the final of the French Open on Sunday, extending what is already the most played duel in the sport. This will be their ninth Grand Slam final against each other, with both having won four times each.
As World No 1 Djokovic and the 'King of Clay' Nadal take court on Sunday, there's more than the French Open crown at stake.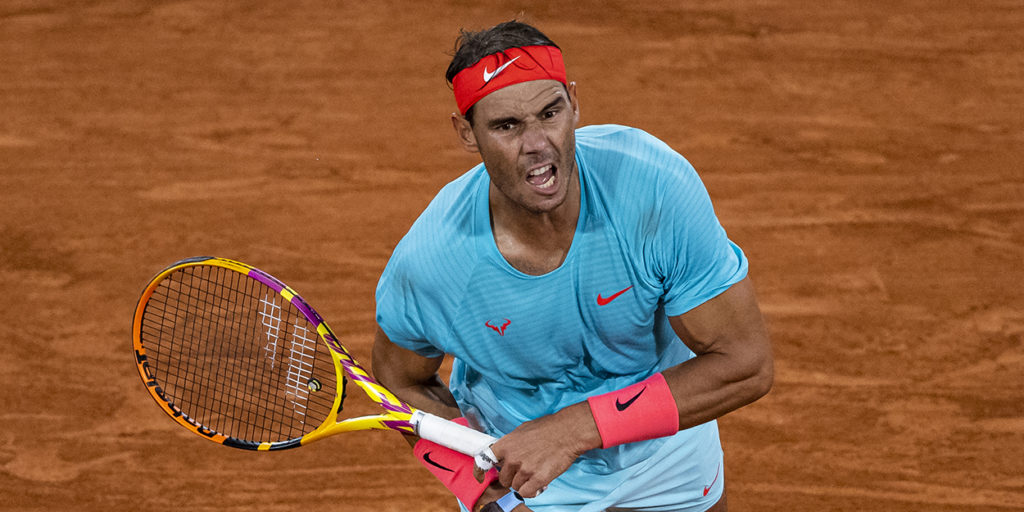 Win, and Nadal will tie with Roger Federer for the most number of Grand Slam titles: 20.
The 34-year-old Nadal has already won 12 titles at Roland Garros, dominating the major like no one ever has on any surface. By beating Schwartzman 6-3, 6-3, 7-6 (0) in Friday's semi-final, the Spaniard now stands at a jaw-dropping 99-2 at the clay-court major.
Sharpen your backhand with our FREE guide
The French Open is his playground, his turf, his kingdom. And Nadal will do everything to hold on to his vestige of power.
"The only thing I know is to play against Novak, I need to play my best," said the Spaniard about the upcoming clash. Nadal trails their head-to-head record 29-26 and has lost 10 of the last 12 matches against Djokovic.
ALSO READ: Nadal powers into 13th French Open final
"I know that it's a court that I have been playing well on for such a long time, so that helps. But at the same time, he has an amazing record here too."
Djokovic is the last player to have beaten Nadal at the French Open: in the 2015 quarterfinals. The Serb won the title the following year, his only Coupe des Mousquetaires so far, but hasn't reached a final in Paris since.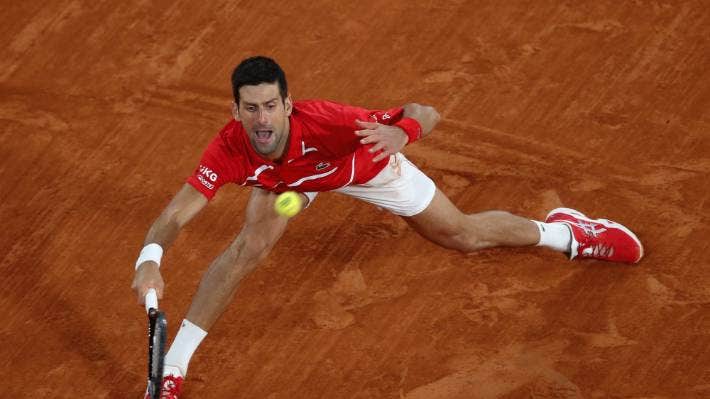 The World No 1 is chasing history and he is not afraid to broadcast it. Nadal and Federer know he's gunning for every record they own, and more.
A win in Sunday's final will take Djokovic closer to their major tallies: he is currently at 17, two behind Nadal and three behind Federer. At 33, the Serb is also the youngest member of the Big 3 and is gathering pace.
ALSO READ: Smells like teen spirit: Swiatek surges into first Slam final
If Djokovic wins the French Open, he will become the first man in the Open Era to win at least two titles at each of the four majors. Federer has won the French Open only once so far and Nadal has one Australian Open title to show.
An all-court player with the splits and smarts to back it, Djokovic is tough to break tactically and physically. The last time he lost a Grand Slam match to Nadal was in the 2014 French Open final.
ALSO READ: 'Not easy being a little guy in a big guy's world'
As Djokovic rightly said, beating Nadal at the French Open is the 'biggest challenge in our sport.' Especially in the final. The Spaniard has a 12 on 12 record in finals at Roland Garros.
If Djokovic can change that, he might well change the course of the 'Greatest Of All Time' debate.