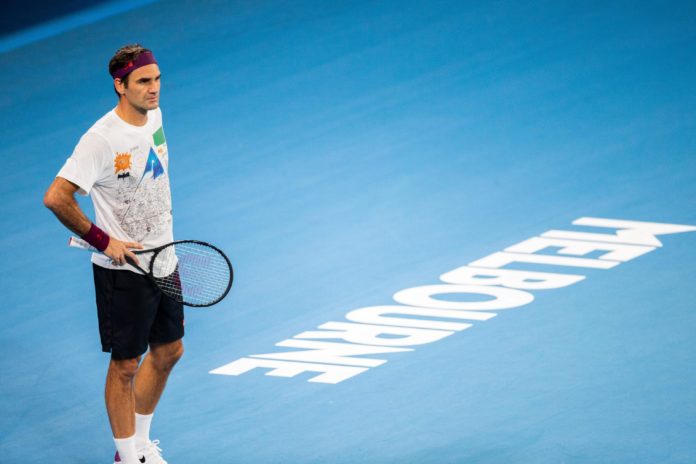 The pandemic continues to cast a shadow over tennis schedules and has thrown the warm-up events for the Australian Open in jeopardy.
As part of their Coronavirus protocols, Australia has banned international travelers from entering the country until January. The Australian government also has a 14-day quarantine rule which tennis authorities are trying to work their way around.
ALSO READ: Important to write Novak is a hypocrite, says Djokovic
The Australian Open is scheduled to start on January 18 and may still go ahead as scheduled, but the strict Coronavirus protocols may mean that players don't get any practice time or matches under their belt before the first Grand Slam of 2021.
Players have currently been informed that they may not be able to arrive mid-December to start preparations for the hard-court major.
Sharpen your forehand with our FREE guide
"In discussions with Tennis Australia over the past 24 hours, we have been informed there are some new challenges around the previously planned arrival dates for players and team members," the ATP told players in a note shared by Lukas Lacko.
"We continue to work with Tennis Australia on confirming plans for January, and we will provide an update as soon as more information is available in the coming days.
Rumor is that players are not allowed to enter Australia in December … pic.twitter.com/ttACHL9Yfq

— Lukas Lacko (@lukilacko) November 17, 2020
"We understand there is uncertainty about the start of the 2021 season, and we are working as hard as possible to deliver the best possible calendar of events to players, maximising points, jobs and prize money opportunities."
Victoria premier Daniel Andrews had said on Monday that Tennis Australia's plan of having warm-up events, including the ATP Cup, in select centres in a bio-secure bubble wasn't a done deal yet.
ALSO READ: Diego Schwartzman: From selling bracelets to battling giants
"It's a massive event (the summer of tennis), it's an event that all of us love … but it comes at a time when the rest of the world is on fire," Andrews said.
"The notion this is all a done deal and there's going to be all these tennis players turning up – no, this is not settled at all.
ALSO READ: Chocolate milk remark was a joke, says Ilie Nastase
"It's an important event, absolutely, but avoiding a third wave is arguably even more important. This needs to be done on the best of public health advice."
Andrews had added that holding a cricket Test match would logistically be easier because they would have to quarantine a much smaller group of people.
ALSO READ: Nothing disrespectful about underarm serve, feels Medvedev
Meanwhile, over 500 players and their entourages will have to undergo a two-week quarantine period before being cleared to play in Australia ahead of the major.
In an interview with the BBC, top Brit Johanna Konta said that the quarantine may keep players away.
ALSO READ: Djokovic advocates best-of-three sets for tennis to 'keep up'
"From my perspective, my body wouldn't be able to handle two weeks of de-conditioning, and then pushing me into the deep end," the 29-year-old said.
"I think it would make it very difficult for players to be able to compete at the highest level without risking their bodies in the process.
"I think in an ideal world, players would get the opportunity to play one or two warm-up events. But I think this year has probably taught us there's everything but ideal."