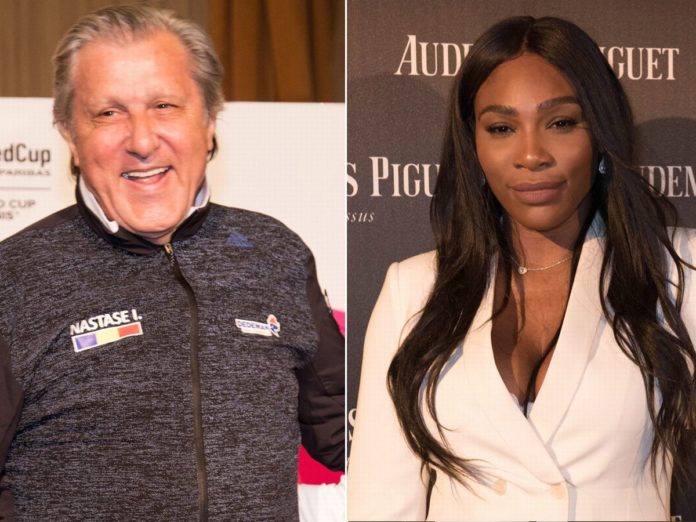 Ilie Nastase has defended his 'chocolate milk' comment meant for Serena Williams and Alexis Ohanian's child, claiming it was said in jest.
In 2017, 'Nasty' Nastase was suspended from the Fed Cup tie between Romania and Great Britain and fined US$ 20,000 for inappropriate behavior towards GB captain Anne Keothavong and making racist remarks.
ALSO READ: Serena Williams to drop out of top 10 rankings
Just a few days earlier, Serena had announced that she was expecting her first child with Ohanian, who happens to be white. Before the Fed Cup tie, Nastase had been overheard saying about Serena, "Let's see what color the child has… Chocolate with milk?"
The 74-year-old Nastase shrugged off the comment during a chat show called '40 questions with Denise Rifai' on Romanian TV this week.
Sharpen your forehand with our FREE guide
"The press exaggerated," said Nastase, a two-time singles Grand Slam champion and a bona fide 'bad boy' of tennis.
"I'm a good friend of Serena's father (Richard), I know her and Venus since they were 12. This remark was like a joke. That she is like chocolate… What does being like chocolate mean? It means neither white nor black, doesn't it? If this is racism, I don't understand it."
ALSO READ: 'That's not who I am,' says Zverev on abuse claims
At the time, Serena had slammed the Romanian's remarks.
"It disappoints me to know we live in a society where people like Ilie Nastase can make such racist comments towards myself and unborn child, and sexist comments against my peers," she had said.
ALSO READ: Wilander's U-Turn: I'm rooting for Murray 100 per cent
Nastase further defended himself, saying he wasn't a racist because he played doubles with the legendary Arthur Ashe – the first African-American man to win a singles major.
"I have no business! I played doubles with Arthur Ashe, who was black," he said.
ALSO READ: ATP Finals: Reduced prize money, no fans
"We were really joking with each other. He called me 'Commie', from the communist, and I called him 'Negroni', no one was upset."