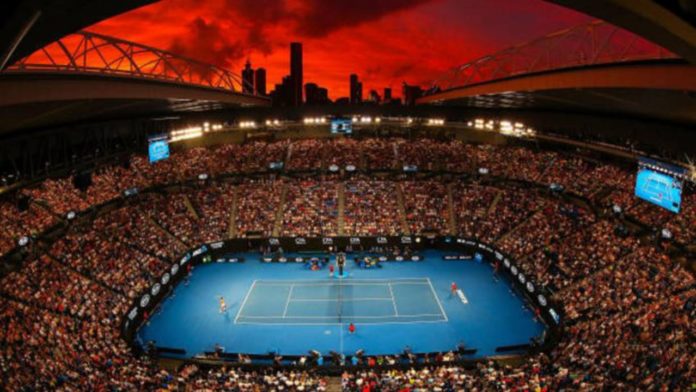 Though these remain uncertain times, Australian Open tournament director Craig Tiley sounded confident that the 2021 edition will be played in its usual January slot, with fans and full prize money.
Tickets will go on sale in October and Tennis Australia will build five bio-secure bubbles across the country, six weeks before the tournament, so players can arrive early, train and acclimatize.
ALSO READ: Federer by numbers: 39 facts on 39th birthday
"We're going to open our bio bubble from the first of December and players can come at any time," Tiley told news agency Reuters.
"When the players arrive, our expectation is they're not going to be in a hotel for 14 days like the current requirements are. We'll have an exemption within this bio-secure bubble.
"We've said every year that we're the 'happy slam'. But now we're saying we're the 'very safe and happy slam.'"
ALSO READ: US Open will be 'worth less,' feels Thiem
With the help of 'global experts' Tennis Australia will set up bio-secure bubbles in Perth, Brisbane, Sydney, Adelaide and Melbourne.
Tiley said that they will be ready to welcome around 400,000 fans during the tournament, which is half of the total attendance this year. The Melbourne Park is spread over 2.5 kms, and that will give the organisers enough space to carry out social distancing. It will be mandatory for spectators to wear masks.
ALSO READ: Top players threaten to boycott if forced to quarantine
"We've established a strategy and an operational plan for all our fans and how they will be positioned around the site," Tiley added.
The Covid-19 outbreak has thrown the world in chaos, and there are still chances that the Australian Open could be moved to a later date or not happen at all. Tennis Australia, Tiley confirmed, will take a decision in tandem with other relevant tennis bodies if it needs to be rescheduled.