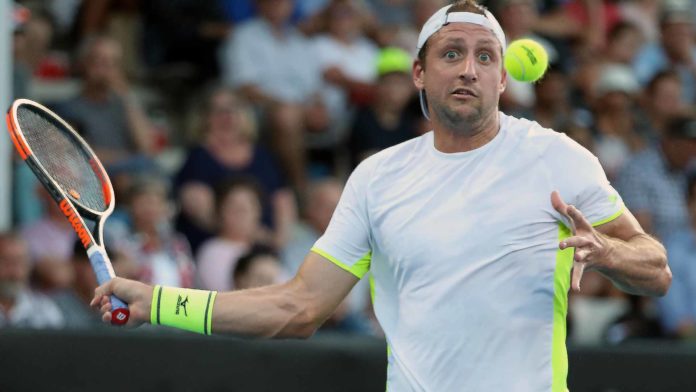 Conquerer of world number eight Matteo Berrettini in the second round of Australian Open, Tennys Sandgren has sent a warning to the rest of the field, declaring:
"I Can Beat Anybody"
"If I'm playing well, I can beat anybody. I feel that way. It seems that if I take a few weeks off then try the best I can — play a tournament or two then play a bigger event like this — then I seem to be able to play alright" Sandgren said in the post-match press conference.
"It's a top ten win in a Slam, so I'd say it's up there for sure. I'm not sure where it lies in the win ranking list, but pretty high". the American said about his second-round triumph.
"I felt I played well in spurts last year. I had some good weeks at Slams. I like these tournaments a lot. Sometimes you can get lost a little bit when you're playing 30 or 35 weeks a year.
I feel my game comes together in these weeks".
Sandgren plays fellow American Sam Querrey in the next round, the compatriot who gave him a hard time at Wimbledon 2019
"That was tough so it'll be fun to get back out there again with him. The match was difficult, but I enjoyed playing and I feel like our games kind of match up.
Interesting, he's a big hitter, I defend pretty well and I'm going to need to hold on to my serve like I did sometimes today".
[vc_video link="https://youtu.be/lgCokC–lyI"]