Amelie Mauresmo said that women's tennis is less appealing than men's currently.
French Open tournament director Mauresmo cited that as the reason why nine out of the 10 night sessions at Roland Garros involved men's matches.
ALSO READ: Rafael Nadal downs Novak Djokovic at French Open
"In this era we are in right now – and as a woman, a former woman's player, I don't feel bad or unfair saying this – you have more attraction and appeal, in general, for the men's matches," said Mauresmo.
Update your serve with our FREE guide
A former World No 1 and Grand Slam champion, Mauresmo is in her first year as the French Open tournament director.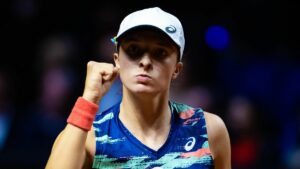 Top seed Iga Swiatek says it was "disappointing and surprising" to hear Mauresmo's comments.
ALSO READ: Irina-Camelia Begu racquet smash nearly hits young fan
"It's kind of the personal opinion if they like men's tennis or women's tennis more or if they like them equally, but I think women's tennis has a lot of advantages," said Swiatek, the 2020 French Open champion, who has won 33 matches in a row.
"And some may say that it's unpredictable and girls are not consistent.
ALSO READ: Simona Halep suffers panic attack during French Open defeat
"But on the other hand, it may also be something that is really appealing and it may really attract more people."
Swiatek will take on Daria Kasatkina in the semi-final on Thursday while Coco Gauff faces off against Martina Trevisan.
ALSO READ: Andrey Rublev in ugly French Open meltdown
Both the semi-final matches are scheduled in the day session.