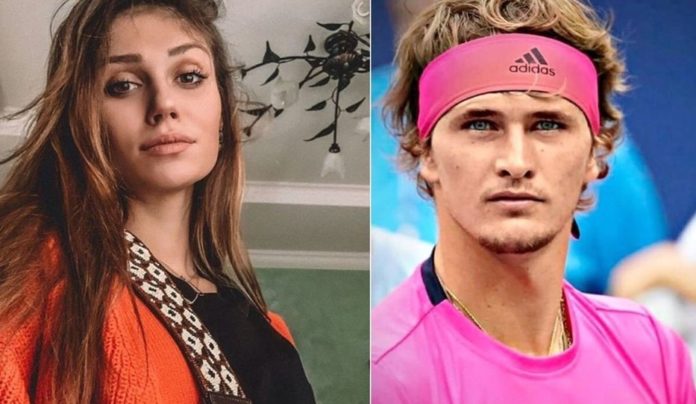 Alexander Zverev's ex-girlfriend Olga Sharypova has made more disturbing revelations, saying that she was ready to commit suicide because of the physical abuse she suffered at the tennis star's hands.
Last week, 23-year-old had said that Zverev had 'tried to strangle' her during a fight in New York last August. Sharypova, herself a former tennis player from Russia, had been in a relationship with Zverev for more than a year from 2018 to 2019.
ALSO READ: Zverev's ex-girlfriend pregnant with his child
In an extensive interview with Racquet Magazine, Sharypova said that she injected herself with insulin in Geneva during the Laver Cup last year in an attempt to commit suicide.
"We had another fight, and in that fight he punched me in the face for the first time," Sharypova said.
Upgrade your serve with our FREE guide
"In other fights he was pushing me, shoving me, twisting my arms, choking me. But this was the first time he punched me, really punched me.
"After this fight he left the room, and I was dying. I was emotionally dying. I didn't understand everything in my life. I couldn't understand why I was dealing with this, and why he's not leaving me, why this keeps happening.
ALSO READ: Sharypova to Zverev: Are you afraid to tell the truth?
"I understand that I can't live like this anymore. I understand that I can't be with this person anymore, but he can't leave me. I knew he wouldn't let me go."
"I injected it (insulin), and I wasn't scared; I just wanted to leave in some way, because I can't stand it anymore. He came back in the room—I was in the bathroom with the closed door. I was just waiting for it to happen. He understood what I did and he started begging me to open the door."
ALSO READ: Zverev denies allegations of physical abuse
According to Sharypova, a medical official from the tournament convinced her to come out of the bathroom and then gave her glucose tablets. Though the magazine got in touch with the official he did not give any information due to 'professional obligation.'
Meanwhile, 23-year-old Zverev, who is currently competing at the Paris Masters, refused to further delve into the subject.
ALSO READ: Becker in trouble for concealing Wimbledon trophy
"Well, as I said before, I think I have said everything on my Instagram. There is nothing more I can say to that. As I said, they are not true," he said during a press conference in Paris on Wednesday.