One of the all-time greats, Pete Sampras finished his career in 2003 with a clutch of records, including that for the most Grand Slam singles titles won by a male player, 14.
While the Big 3 – Roger Federer (20), Rafael Nadal (19) and Novak Djokovic (17)—have all surpassed that, the one staggering record that still belongs to the mild-mannered American is that of most year-end No 1 finishes.
ALSO READ: No defending champions at US Open for the first time since 2003
"I just wanted that record of being No. 1 six years in a row so badly," Sampras said in a recent interview with Tennis.com.
"The way I looked at it, I had just this one chance to do it in 1998 and I was obsessed. It was my one opportunity to break one of the all-time toughest records. I know how hard it is to stay at No. 1 and to do it for six straight years is a beast."
ALSO READ: Federer by numbers: 39 facts on 39th birthday
He, reportedly, once confided in coach Paul Annacone that this achievement was equal to, or greater, than winning 14 majors.
Sampras, who recently celebrated his 49th birthday, was one of the few players to chase down the record for most number of Grand Slams with such tunnel vision. In 2000, he surpassed Australian legend Roy Emerson's all-time record of 12 majors, which was set in the amateur era and had stood for 33 years.
ALSO READ: 'There are lots of cowards in tennis'
"As I got closer to breaking the record and had nine or 10 majors, it became a conversation piece in the press," 'Pistol Pete' said.
"I was very open and honest on that. My year was measured on the Slams. The game is not all about numbers, but having a chance to end my career with the most majors was important to me."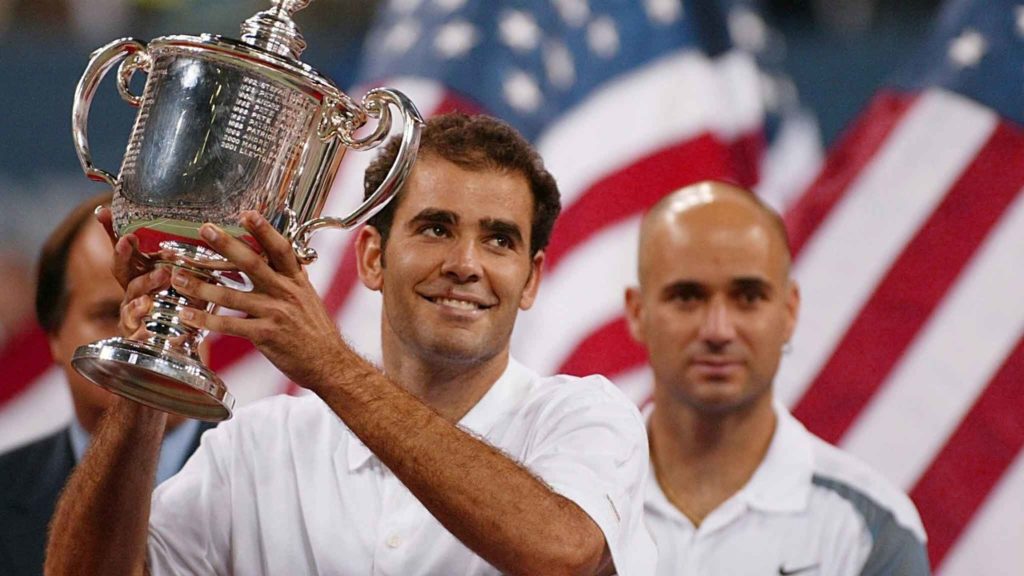 In the book Facing Sampras, one of the American's opponent Sammy Giammalva argues that, "I think Pete transformed – in a subtle, silent way – the attitude of the game and the attitude of the best players."
The year Sampras retired, Federer claimed his first Grand Slam title – 2003 Wimbledon. The Swiss is credited for ushering in one of the most successful eras in men's tennis. But it is arguable that Sampras had already laid down the marker for excellence.
ALSO READ: Polansky slams ATP over unfair Challenger Tour schedule
"I think I am a part of that," the American said, when asked if he thought he had anything to do with Federer, Nadal, and Djokovic looking at the majors differently.
"I never wanted to bag on the other tournaments, but I looked at certain things as black and white, and this was a black-and-white thing. You based your year on what you did at the majors. If I won eight tournaments and none of them were majors, that would be a good year, but not a great year."