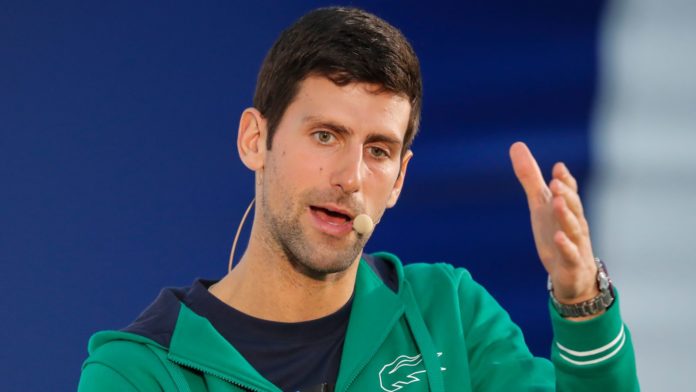 World No 1 Novak Djokovic has said that all the 'malicious' things being said about him, in the aftermath of the Adria Tour, sound more like a witch-hunt.
His charity exhibition event, which was to take place over four Balkan cities, was called off during the second leg after Grigor Dimitrov tested positive for Coronavirus. Three more players, including Djokovic himself, his wife and his coach Goran Ivanisevic, contracted the virus.
ALSO READ: 'Partying like potatoes during a global pandemic', Kyrgios remonstrates
Worryingly though, the tournament did not follow any social distancing norms and images and videos of players laughing, hugging, playing basketball and football, and attending a night club circulated over social media.
Djokovic had said he is 'deeply sorry' for the event and that it was done for 'philanthropic reasons'. But a storm of criticism has raged at him since.
ALSO READ: Nadal confirms for Madrid Open, US Open in doubt
"I can only see criticism lately and much of it is malicious," Djokovic told Serbia's daily Sportski Zurnal. "It's obviously more than just criticism, it's like an agenda and a witch-hunt. Someone has to take the fall, a big name."
"My intention was pure, I was whole-heartedly committed to organising a humanitarian event to help players and tennis federations in the (Balkan) region," he added.
"We complied with all the laws and regulations. But we've learned our lessons and some things could have probably been done in a different way."
ALSO READ: My goal is to play the Tokyo Olympics, says Federer
The World No 1 has since tested negative, and so has his wife. He is back in training, with fellow Serb Viktor Troicki, also one of the players infected during the Adria Tour. But Djokovic remains non-committal about his US Open participation.
"I still haven't decided whether I will play in the U.S. Open, the upsurge in registered COVID-19 cases in the United States and New York in particular are not playing into the event's hands," he added.
ALSO READ: ATP revised ranking system to cover 22 months
The US Open, scheduled to start on August 31, will be the first Grand Slam to be played since the tennis Tours were suspended in March due to the pandemic.