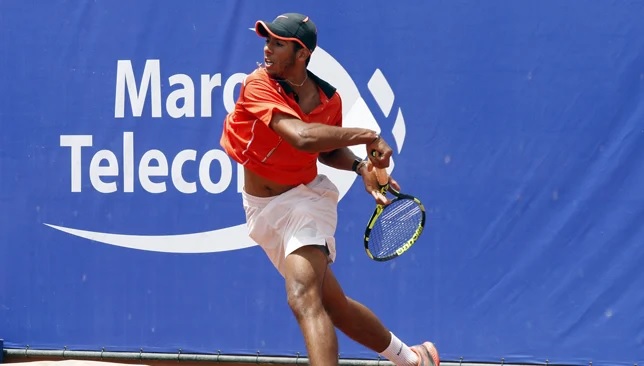 Six players from Morocco have been banned and fined following match fixing investigation by the International Tennis Integrity Agency (ITIA).
The players include four who have competed at the Davis Cup between 2014 and 2019.
ALSO READ: Eugenie Bouchard back in training
In the investigation, the players were found "guilty of multiple offenses and a variety of match-fixing charges, including fixing elements of matches, receiving money for fixing and failing ot report corrupt approaches," read a statement by the ITIA.
"The ITIA investigation found that the players' offenses were linked and therefore were subject to a joint hearing."
Sharpen your backhand with our FREE guide
Among the players banned is former World No 668 Amine Ahouda, the highest ranked player in the group found guilty.
The 24-year-old had pulled off an upset win at the 2017 Marrakech Open when, then ranked 946, he beat Spain's Marcel Granollers who was ranked 45 at the time.
ALSO READ: Champions Russia banned from hosting Davis Cup
The following are the players banned
Amine Ahouda – 11 years and $5000
Anas Chakrouni – 10 years and $5000
Ayoub Chakrouni – life and fined $10,000
Mohamed Zakaria Khalil – 9 years and $5000
Soufiane El Mesbahi – 9 years and fined $5000
Yassir Kilani – 9 years and $5000