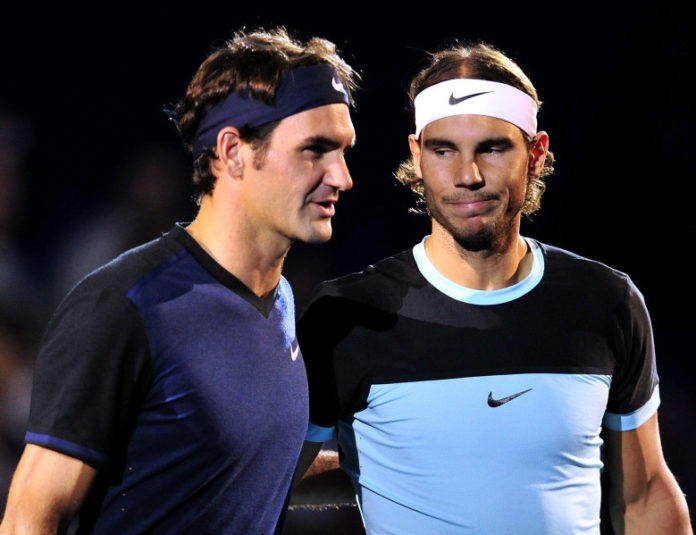 Novak Djokovic explains how Roger Federer and Rafael Nadal relationship has changed with time.
Novak Djokovic discusses how Rafael Nadal and Roger Federer's relationship has developed over the years.
Djokovic being the youngest of the big 3 was still rising up the rankings when both Nadal and Federer were already established at the top.
Perhaps this is the reason he always played catch-up with fans who already had their hearts set on the other two and struggled to win them over.
The fight for Grand Slams between the trio who developed an incredible rivalry throughout the years which often put a strain on their relationship
"Well, there is always a respect, I think, between the two of them, I think me included in the mix" Djokovic said.
"at the beginning of their rivalry, the things seemed a little bit different than they are now"
"There was always tremendous respect that we have for each other.
"I think that their contrast of styles in the game and what they have managed to achieve is unbelievable, and it's historical.
"So obviously their rivalry was always very special because of the contrast of the styles of play and the way they are as personalities.
"Their relationship, I mean, I don't know how close or not close they are really off the court.
"But one thing that I see from the side is that there always has been a mutual respect.
"Of course at the beginning of their rivalry, the things seemed a little bit different than they are now.
"I think they both matured as players, as people. I think their relationship also, as well."
Djokovic has made it to the fourth round at Australian Open 2020 with a straight sets win over Yoshihito Nishioka.
His serve was truly impressive with 76% of first serves made and 94% of 1st serve points won in the match.
"you can always improve. I think that's the beauty of the sport"
The 32 year old Serb has developed his serve into a real weapon. His 2nd serve speed average was 169kmh which is considerably faster than both Nadal and Federer clocked in their last matches.
Novak is showing that he means business and he is not afraid to go for it, he will be looking to carry that form into the later stages of the event.
"I mean, you can always improve. I think that's the beauty of the sport," he said.
"I think in terms of service rhythm that I have at the moment, winning percentage from the first serves is really high.
"So that's probably as best as my serve can actually be in the moment, which I'm very pleased with.
"It allows me to go quicker through my games and win more dominantly my service games and put additional pressure on the service games of my opponents. That's definitely something that's useful going towards the second week of the Grand Slam.
"From back of the court, I have been playing pretty well, both forehand, backhand side. Very solid backhand, forehand today a lot of winners, not too many unforced errors.
"That's kind of a game style that I would like to maintain and kind of nurture for the second week.
"Obviously I ended up this tournament last year with two fantastic performances against [Lucas] Pouille in the semis and Rafa in the finals. Those were some of the best performances I had ever in the Grand Slam semis and finals.
"I love playing on the court. I like the conditions. I'm starting to feel very, very comfortable and compact on the court. I'm going to try to keep that going."
Do you think Djokovic can win it this year? Leave your comments below
[vc_video link="https://youtu.be/Q7Ta9DbHKjk"]