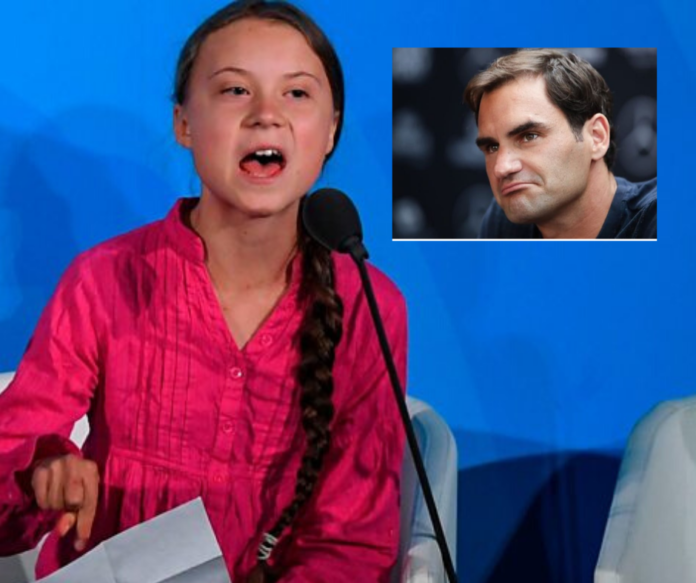 Seventeen-year-old Greta Thunberg, who was Time's Person of the Year 2019 decided to criticize Roger Federer.
The Swedish activist and other environmentalists from "Lausanne Action Climat" criticized the twenty time Grand Slam champion for his role as Ambassador of Credit Suisse.
They condemn the bank, which is the second largest bank in Switzerland, for its investment in fossil fuels. In the past three years, Credit Suisse has provided $15 billion to fossil fuel companies. The activists started using the hashtag #Rogerwakeupnow on Twitter and other social media platforms to try and get Federer to take note.
Thunberg joined the group as revealed by the Swiss site 24Heures.ch. According to reports by Thunberg and the group, the bank is the largest investor in fossil fuel companies with more than $7.8 billion annually shared with over forty of the world's most powerful companies that most contaminate the planet.
Federer is the bank's ambassador and in 2019 alone, he made more than $90 million in prize money and from sponsorship deals including his income from Credit Suisse. During his career, he is estimated to have made close to $900 million, and he is close to becoming the first active tennis player to become a billionaire.