Former World No 3 David Nalbandian has asked for more self-belief from the younger generation and says that though the Big 3 – Roger Federer, Rafael Nadal and Novak Djokovic—are incredible players they are not 'superheroes'.
Djokovic extended the domination of Big 3 in men's tennis as he won the Australian Open on Sunday. The World No 1, who was plagued with an abdominal injury earlier in the tournament, defeated NextGen star Daniil Medvedev emphatically to win his 18th major.
ALSO READ: ATP is a broken system, says John Isner
Since 2017, the Big 3 have won 15 of the 16 Grand Slams played, with Dominic Thiem's breakthrough at the 2020 US Open the only exception.
"Most of the players think that they're waiting for the Big Three to retire," said Nalbandian, who has started working with 21-year-old Serb Miomir Kecmanovic.
Upgrade your serve with our FREE guide
"I say, 'I was already waiting in my time and they're still around!' Let's stop waiting and beat them."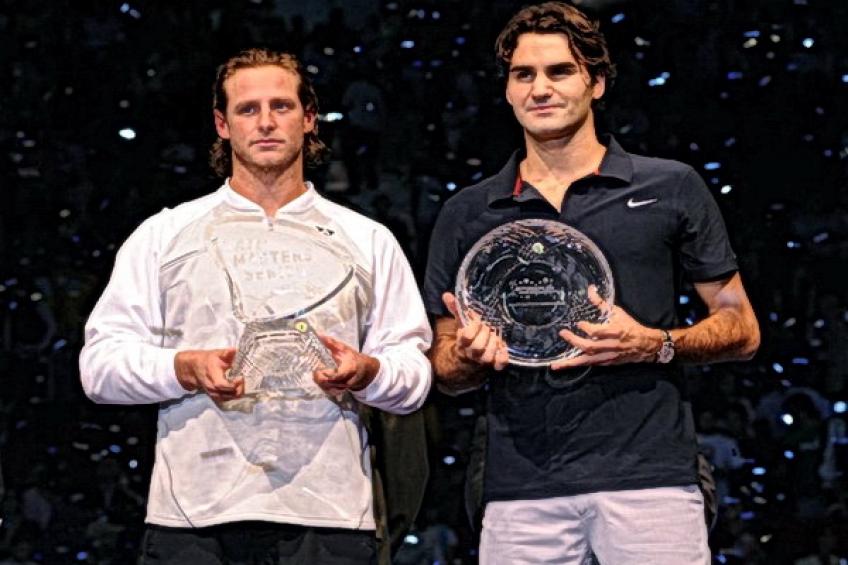 The 39-year-old had beaten the top three in the world Federer, Nadal and Djokovic en route a title finish at the 2007 Madrid Open.
ALSO READ: 'Roger Federer's muscles deteriorated considerably'
Last November, Medvedev became the first player since the Argentine to replicate that feat. Medvedev defeated Djokovic, Nadal and Thiem to win the ATP Tour Finals.
"That showed that everybody can beat them," Nalbandian said.
ALSO READ: Murray believes Thiem would not have won the US Open if…
"Good players can beat them. It is not impossible work. Sometimes it's good for new players to start believing in themselves. They're incredible players, but they're not superheroes. The new generation has to start believing in themselves."
Nalbandian, who is the same age as Federer, retired from the sport in 2013. The 2005 ATP World Tour Finals champion believes that more than their longevity, the evolution of the Big 3 needs to be commended.
ALSO READ: Novak Djokovic injury update, 'The tear is bigger'
"It's incredible the way that they adapt to the new players and their age, because they're getting older," the 39-year-old said.
"They're still on, they're still focussed, they're still inspired to keep going. That's amazing. That's why there are only three players who can do that. It's Roger, Rafa and Nole. The others can't do that. Nobody."
ALSO READ: New TV ratings low for Australian Open men's final
The Argentine, who finished with 11 Tour titles, has a career win-loss record of 11-20 against the Big 3.