Brenda Patea, the ex-girlfriend of tennis Alexander Zverev, gave birth to their baby daughter on Thursday.
Patea announced the news on her Instagram handle with the picture of her newborn. "On 11.03 we were blessed with the arrival of Mayla," she wrote.
ALSO READ: After Doha defeat, Roger Federer pulls out of Dubai Open
The couple, who had been dating for almost a year, split in August 2020. In October, last year the 27-year-old German model announced that she was pregnant with Zverev's child.
"Even though Brenda and I are no longer together, we have a good relationship and I will live up to my responsibility as a father. Together we will take care of the little person that is about to grow," Alexander Zverev, 23, had said on the impending fatherhood.
Sharpen your backhand with our FREE guide
"I think that will be the most important thing in my life. It will be an incredible feeling for me. I'm really looking forward to it. I can hardly wait. I think when you have your first child, you never get that feeling again in your life."
But Patea had quashed talk of the couple raising the child together.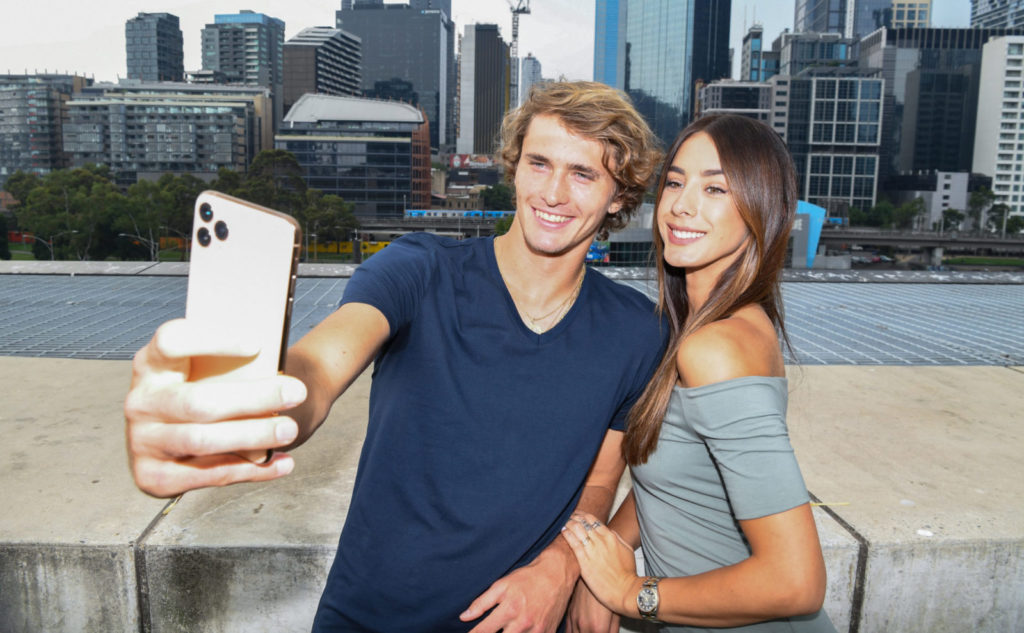 "Okay, a lot of people ask since I have been seeing all these interviews with Alex lately, I really wonder what he wants to achieve?" she wrote on her Instagram page during a question and answer session with her fans in February.
ALSO READ: Mari Osaka retires from tennis at 24
"'Highlight of his life'? 'He is pleased'? 'Greatest place'? I hardly think so. Because we have no contact! And so far nothing has come from him! We were in contact a few months ago … when that was with his ex but that was it."
Patea's revelation in October had marked the start of a stormy phase in Zverev's personal life.
ALSO READ: Dip in prize money affecting motivation, admits Elina Svitolina
Close on heels of Patea's admission, another former girlfriend of the tennis star accused him of physical abuse during their relationship. Olga Sharypova, whom Zverev dated for more than a year, alleged that she was once driven to attempting suicide because of the German.
Andy Murray has a fourth child
Meanwhile, Former World No. 1 Andy Murray will miss the ATP 500 tournament in Dubai next week as his wife gave birth to their fourth child on Friday.
ALSO READ: Alex de Minaur in relationship with Katie Boulter
The three-time Grand Slam champion from Britain already has two daughters, five-year-old Sophia and three-year-old Edie, and a one-year-old son Teddy.
Murray is the third big-ticket player to pull out of the Dubai Championships after Roger Federer and Rafael Nadal.