Serena Williams marked what could be the final Grand Slam of her sparkling career by walking out in an diamond-encrusted ensemble.
Williams scored an assured 6-3, 6-3 win over Danka Kovinic on the opening night of US Open in New York on Monday.
ALSO READ: Stefanos Tsitsipas suffers shock defeat at US Open
A 23-time singles Grand Slam winner, Williams said earlier this month that she was "evolving away" from tennis and that "the countdown" was on for her retirement after 27 years as a professional.
The 40-year-old arrived on court glittering from head to toe, in a diamond-encrusted black dress, jacket and shoes.
Upgrade your serve with our FREE guide
"Inspired by graceful competition dresses worn by figure skaters, the embellished bodice and the skirt place Serena in the spotlight and allow her freedom of movement," her sponsors Nike said of the outfit.
The skirt also holds symbolic meaning, built with six layers that honor Williams' "six previous title wins in Flushing."
ALSO READ: Emma Raducanu in tears during US Open practice
Specks of diamonds were meticulously also placed in her hair.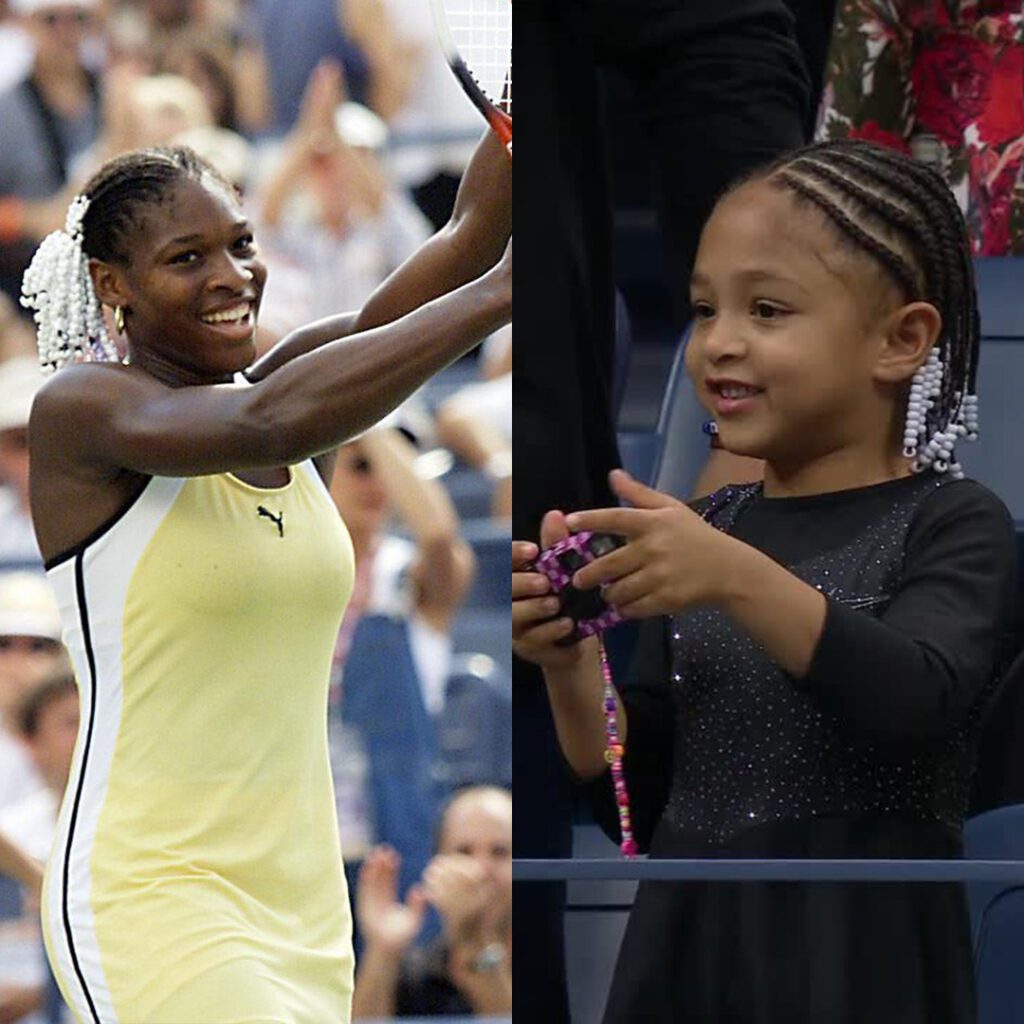 In the stands, her daughter Olympia was wearing the same kind of white beads that Serena had in her hair when she won her first US Open title as a 17-year-old.
ALSO READ: Novak Djokovic not to compete at US Open
The custom NikeCourt Flare 2 sneakers featured a diamond-encrusted Swoosh design, gold lace deubrés decorated with 400 hand-set diamonds in black ceramic.
With a tennis racquet in hand, Williams also turned back the time.
After overcoming a nervy start, and moving much better as the match progressed, the American dominated from the basline and took the match away from her rival.
ALSO READ: Ukraine fan kicked out of match between Russian players
A love service game gave the American a 5-3 lead and a final break of the night gave her victory.
She celebrated with a little jig on the baseline and a broad smile, much to the delight of a crowd which included the likes of tennis legend Martina Navratilova, ex-world heavyweight champion Mike Tyson and former US president Bill Clinton.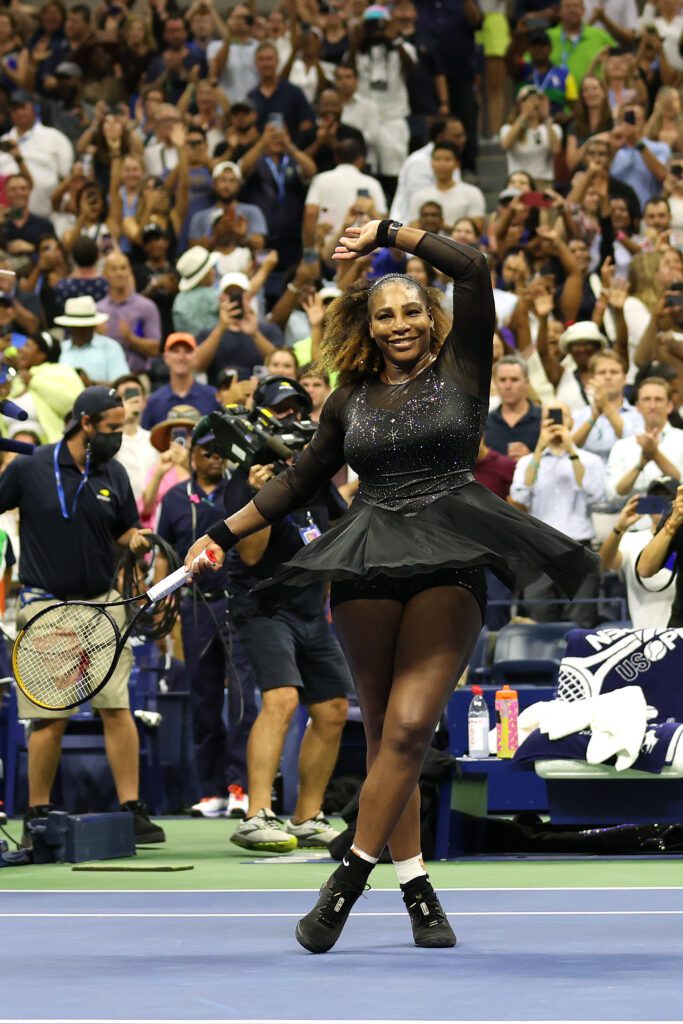 The crowd held up cards to spell out "Serena, we love you".
The post-match ceremony, hosted by Gayle King, was a big thank you from the United States Tennis Association.
ALSO READ: Iga Swiatek slams lighter tennis ball rule
"You taught us to use our voices — and dream big," Billie Jean King said. "Especially for women, and women of color."
Next up for Williams is second round clash against No.2 seed Anett Kontaveit of Estonia on Wednesday.