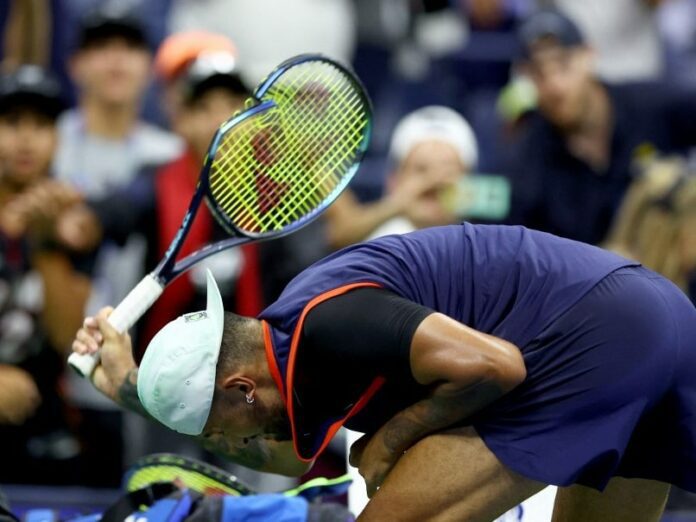 Nick Kyrgios was handed the biggest fine of the tournament at the 2022 US Open.
The temperamental Australian wrecked two racquets on the court after losing the quarterfinal in five sets to Karen Khachanov.
ALSO READ: No candy for US Open semifinalist Frances Tiafoe
The Australian was fined $14,000 for throwing a drinks bottle to the ground and then smashing two racquets at the end of the match.
A meltdown from Nick Kyrgios after losing in the US Open quarterfinal! pic.twitter.com/hUTaihlTBF

— Third and Five Podcast (@thirdandfivepod) September 7, 2022
The total of his fines in New York for offences including spitting and swearing was $32,500.
Upgrade your serve with our FREE guide
Kyrgios competed in singles and men's doubles at Flushing Meadows.
He won a combined total of $473,200 in prize money at the Grand Slam.
Having reached his first major final at Wimbledon this year, Kyrgios has been playing with renewed intensity.
ALSO READ: French player Fiona Ferro accuses former coach of rape
He was one of the favourites for the singles title, especially after he eliminated defending champion Daniil Medvedev and Rafael Nadal went down to Frances Tiafoe in the fourth round.
But Kyrgios lost 7-5 4-6 7-5 6-7 (3) 6-4 to Russian 27th seed Khachanov on Tuesday night.