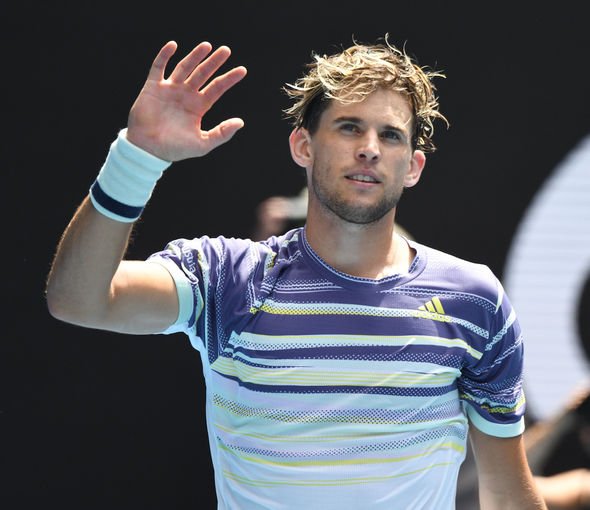 Dominic Thiem has beaten 1st seed Rafael Nadal in a thrilling encounter 7-6, 7-6, 4-6, 7-6 to reach his first ever Australian Open semi-final.
In what proved to be a match of incredibly high level both players battled mostly from the back of the court wearing each other down with heavy top spin shots from both sides. We are used to seeing Nadal and Thiem in the finals of Roland Garros with Rafa coming out victories but it wasn't to be for the Spaniard in Australia.
Dominic Thiem was able to convert his chances and was the slightly more aggressive player going for his shots hitting 65 winners and 49 unforced errors compared Rafael Nadal's 49 winners and 33 unforced errors.
"It's such a mentally tough situation – I couldn't handle it!"
The Austrian got lucky with a net cord to clinch the second set tie-break which no doubt would have annoyed Rafa's camp, but he also played some amazing tennis to get there in the first place.
After the match Thiem had this to say:
"I think all the match was on a very good level, I think we were both on great form. We already had this epic match in New York two years ago.
Today I was really feeling I was lucky in the right situations. The net cord was really on my side. He's one of the biggest legends this sport's ever had so you need some luck to beat him. I'm full of adrenaline, full of happy moments."
His aggressive mentality proved to be crucial and even though he wasted his chance to serve out the match, Thiem was able to find the composure to maintain his level at the crucial stage of the match. The Austrian continued:
"It was a special situation for me, serving for the match against Rafa. It's such a mentally tough situation – I couldn't handle it! But I turned it around in the tie-breaker.
It's a little bit 'demons in the head', as Roger has said. I was just rushing too much … changing my tactics. You have to deal with these situations almost every single game."
Thiem now plays Alexander Zverev who defeated Wawrinka for a place in the final.
Who do you think will win?
[vc_video link="https://youtu.be/e9qA6cXg_84″]