Rafael Nadal is one of the many reasons why Sebastian Korda plays tennis. And on Sunday, the 20-year-old American will take on his idol in the Round of 16 match at the French Open.
"I'm praying that (Rafa) wins," Korda said after his 6-4, 6-3, 6-1 win over Pedro Martinez Portero on Friday. A little while later he got his wish as Nadal defeated Italy's Stefano Travaglia 6-1, 6-4, 6-0 to confirm a fourth round clash against Korda.
ALSO READ: World No 239 Gaston stuns Stan Wawrinka
"I mean, he's my biggest idol. He's one of the reasons I play tennis. Just watching him play, (he is an) unbelievable competitor. Just from him I have the never-give-up mentality.
"Whenever I'm on court, I try to be like him. Growing up, I named my cat Rafa after him. That says a lot about how much I love the guy."
Sharpen your forehand with our FREE guide
Ranked 213 in the world, Korda had never even won a tour-level match before entering Roland Garros.
Sebastian Korda, son of former Australian Open champion Petr Korda, became the first qualifier to reach the Round of 16 at Roland Garros in nine years. The last qualifier to reach the fourth round at the tournament prior to Korda's victory was Alejandro Falla in 2011.
ALSO READ: 'Scrap five-set matches in first week of Grand Slam'
The American is hoping to follow in the footsteps of his father, Petr, who reached the finals of French Open in 1992.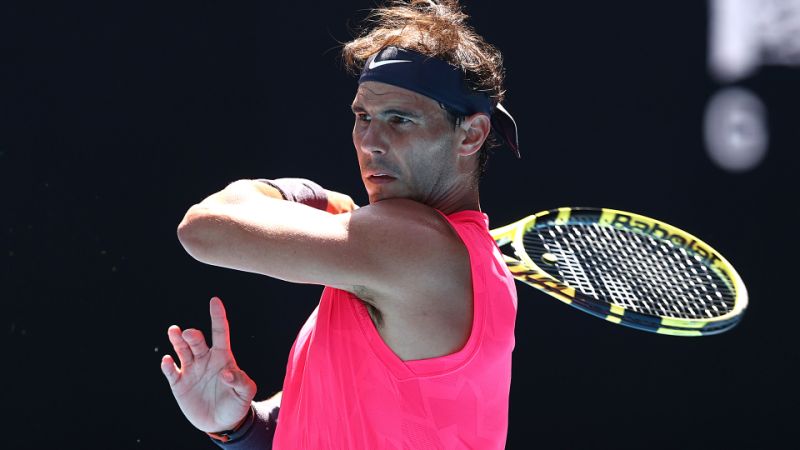 "(My dad is) incredibly supportive. My goal in life is to win two Grand Slams so I have one more than he has. That's what I'm going for," said Korda, who has dropped only two sets in Paris so far in six matches, including the three qualifying round matches.
After his win over Travaglia, Nadal acknowledged Korda and said that the 20-year-old had a bright future.
ALSO READ: Shapovalov slams French Open for 'trash scheduling'
"(Being his idol) means that I have been on the TV for such a long time," the 12-time champion said.
"The same like when I was a kid, I was watching (Pete) Sampras, (Andre) Agassi, Carlos Moya. Another negative thing is that I am 34. That's another point that is not beautiful… I know he's playing great. He's a very young kid with a lot of power. I think he has an amazing future – hopefully not yet."
ALSO READ: Evans furious about 'cheat' row at French Open