Day 1 of the Australian Open lifted the lid on some bold and beautiful tennis outfits. Not surprisingly, Serena Williams continued to be the talk of the fashion town with her color-block bodysuit.
ALSO READ: Gael Monfils breaks down after first-round exit
A look at some of the most striking tennis kits at the year's first slam:
Serena Williams
The 23-time Grand Slam champion was fitted in an asymmetrical bodysuit, one inspired by track and field star Florence Griffith Joyner.
Serena Williams eased past Germany's Laura Siegemund 6-1 6-1 to reach the second round.
Upgrade your serve with our FREE guide
The American hit 16 winners as she wrapped up the one-sided contest in just under an hour, and was eager to wind up her post-match interview as quickly as possible to watch the end of the Super Bowl.
"I gotta go! I gotta go! You're taking too long," she said.
Alexander Zverev
Alexander Zverev went the Rafael Nadal, no-sleeves way for this year's Australian Open. It wasn't quite the gun show the Spaniard puts up, but Zverev had enough firepower to advance to the second round.
Sixth seed Zverev recovered from a slow start to beat American Marcos Giron 6-7(8), 7-6(5), 6-3, 6-2 on Margaret Court Arena.
The German made 19 unforced errors in the opening set and lost in a tiebreak but took control later, hitting 50 winners and 16 aces to reach the second round.
Naomi Osaka
The US Open champion seemed to have taken inspiration from Serena Williams in more ways than one. Naomi Osaka also sported a body suit, but accessorized it with a pleated skirt.
Third seed Osaka was the first player through to the second round after a 6-1 6-2 thrashing of Anastasia Pavlyuchenkova.
ALSO READ: People didn't really see me as No 1, says Naomi Osaka
"I'm just really happy to see people in the stands. It's been a bit lonely in New York, so thank you guys," Osaka told a small crowd at Rod Laver Arena.
Novak Djokovic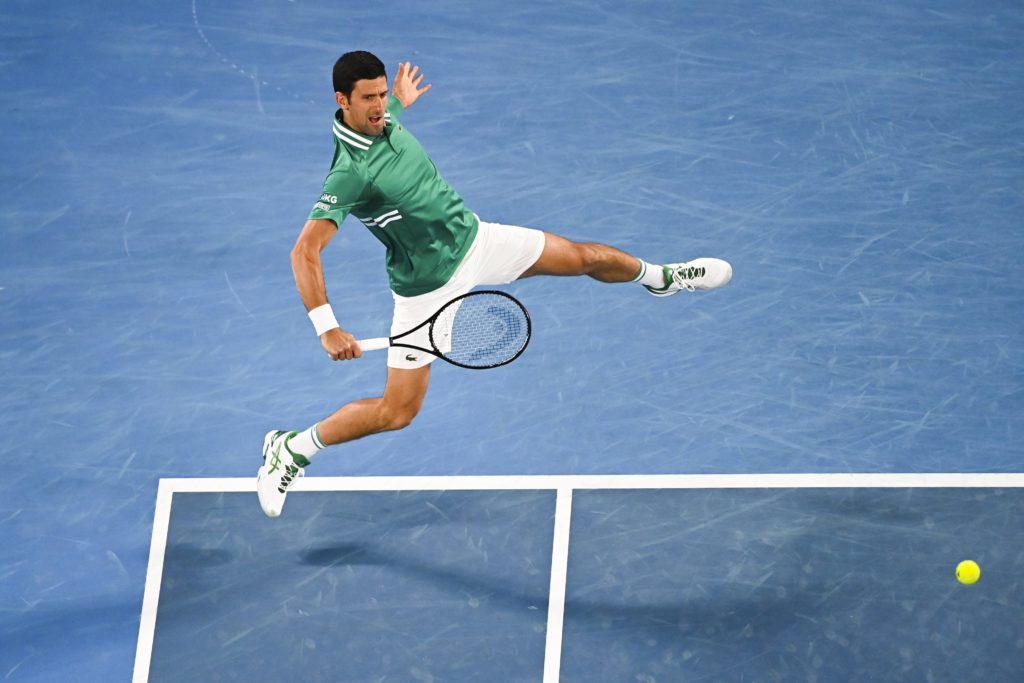 Novak Djokovic rarely pushes the boundaries of fashion the way he does of athleticism.
The defending champion stuck to a classical green polo and white shorts as he returned to defend his Australian Open crown.
ALSO READ: Medvedev, Rublev lead Russia to ATP Cup glory
The Serbian world number one, who clinched his 17th Grand Slam in last year's gripping final at Melbourne Park against Dominic Thiem, wasted little energy in the 6-3, 6-1, 6-2 romp in just 91 minutes on Rod Laver Arena.
Venus Williams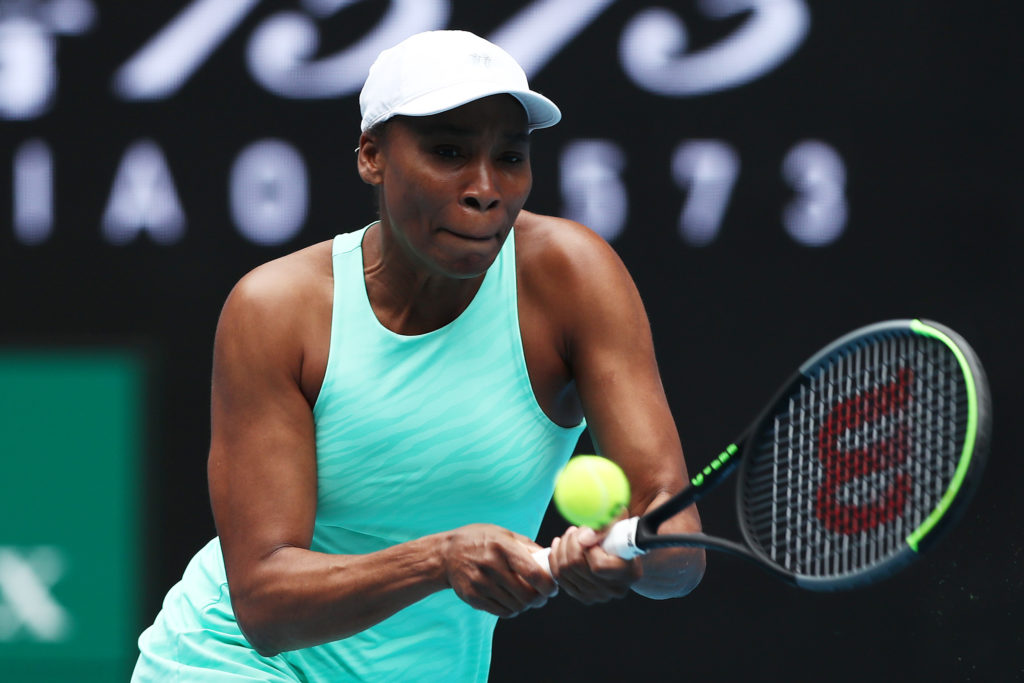 Venus Williams beat Belgium's Kirsten Flipkens 7-5 6-2 to reach the second round in front of about 200 fans on Margaret Court Arena.
Flipkens made 30 unforced errors compared to just 13 by Williams, who also won more than 80% of her first-serve points.
Simona Halep
Purple is the colour of the season for Nike. And Simona Halep sported a white-and-purple classic A line dress on the opening day.
World number two Halep sealed a comfortable 6-2 6-1 victory over Australian wild card Lizette Cabrera in the first round at the Rod Laver Arena.
ALSO READ: Nick Kyrgios given obscenity warning during defeat to Coric
Romanian Halep, a 2018 finalist, hit 14 winners compared to seven from Cabrera, who is ranked 140.
Dominic Thiem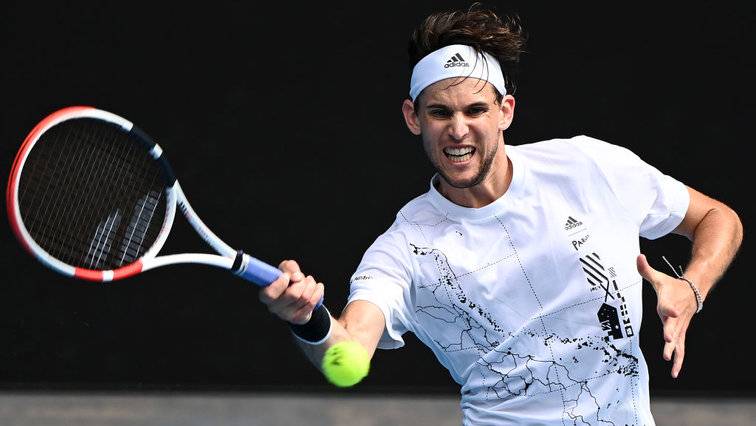 World number three Dominic Thiem advances with a 7-6(2) 6-2 6-3 win over Mikhail Kukushkin of Kazakhstan. The Austrian third seed hit 29 winners compared to 17 from Kukushkin, who is ranked 90th.