Italian tennis great Adriano Panatta has hailed his countryman Jannik Sinner for his technique despite having the 'body like Goofy from Walt Disney.'
ALSO READ: Toni Nadal to coach Felix Auger-Aliassime
"Jannik has this body that looks like Goofy from Walt Disney, slender, a bit slouching, yet he pulls crazy broadsides because he hits well, a lot of muscles are not even needed, he's all technique," Panatta said during a recent interview with Rai Radio 2.
"And he's still a kid, he doesn't even have a beard,"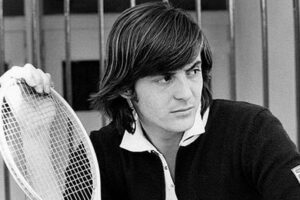 The 19-year-old Sinner is one of the most promising young talents in the game. He made it to the finals of the Miami Masters, which concluded on Sunday. The result helped him climb a career-high of No 23 in the world.
Sharpen your forehand with our FREE guide
"Sinner is very strong, he is an amazing player for his age, especially for how he sets up the match from a mental point of view," Panatta, the only Italian man to win a Grand Slam title, said.
"I've never seen a tennis player shoot so hard lately, maybe (Juan Martin) Del Potro. In the game from the baseline he is almost unbeatable, at the levels of (Novak) Djokovic, (Roger) Federer and (Rafael) Nadal.
ALSO READ: Astra Sharma slams umpire, supervisor for game-changing blunder
"We (my generation) played much slower, there is no comparison. Gattone Mecir was hitting at a quarter of Sinner's speed."
Sinner's consistency and speed has drawn praise even from his opponents. During the Miami Open, Kazakshtan's Alexander Bublik was reduced to asking the Italian youngster, 'Are you human?'
ALSO READ: Elina Svitolina and Gael Monfils get engaged
The 70-year-old Panatta believes Sinner has what it takes to win a major but refused to put a date on it.
"Already now he is worth top ten in the world," Panatta added. "When will he win the Grand Slam? I don't know, this year or next. He has all the potential to make a career at the top of the world but he is young and then he depends on many things, in life you never know."