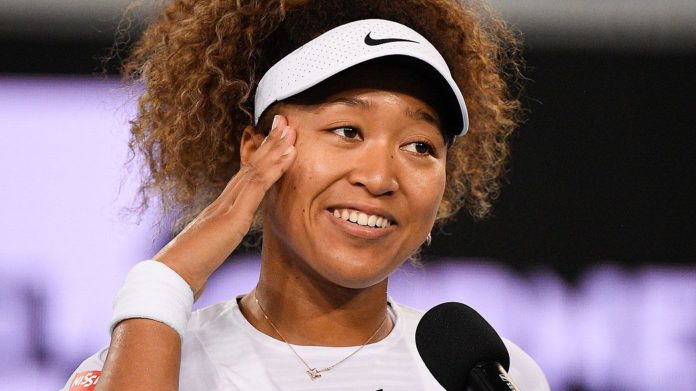 As globe-trotting professionals, tennis players are at a significant risk of contracting the virus. But the majority of the players are still not sold over the idea of a vaccine.
Countries across the world have started inoculating citizens. Among the high-profile tennis players, Simona Halep is the one who has already received a shot.
ALSO READ: Andy Murray thinking of becoming a golf caddie?
"I know for the moment now it doesn't give you any privilege," said Andrey Rublev.
"You still have to be in the (tournament) bubble. If I can choose and I can have option to don't have a vaccine, I will not do it….There is no reason…just the feelings."
Sharpen your backhand with our FREE guide
Aryna Sabalenka also admitted she was hesitant to take one but she would if it was made mandatory for tour players.
"So far I don't trust it," she said. "I don't really want mine yet and I don't want my family to take it. They just make it really quick and there wasn't enough time to test it and to see what can happen."
ALSO READ: Benoit Paire celebrates after losing in Miami
Argentine pocket dynamo Diego Schwartzman said he belonged to a family that didn't really believe in getting vaccinated.
"I really don't love the vaccine, you know, never, never," Schwartzman said. "It's not a tradition in my family to get any vaccine. It's not a priority for me, because we are having a lot of problems to get the vaccine in Argentina."
ALSO READ: Players support Vasek Pospisil's battle against the ATP
Even though Elina Svitolina may have a chance to get one in a couple of weeks she said her friends had almost convinced her not to.
"A few of my friends told me to wait a little bit longer to see how it goes, because obviously there have been cases with side effects," said the Ukrainian.
ALSO READ: Serbian model claims she was offered money to seduce Djokovic
"I know that there was a possibility for me to get one in a couple of weeks, but yeah, I will think about it. But also, you know, the other side, it will not really help you in many ways because the ATP and WTA oblige you to quarantine anyway. Okay, you will reduce your symptoms if you get it, but still, there is a chance that you can get it (virus)."
Australian Open champion Naomi Osaka broke away from the trend of uncertainty and said she would like to get vaccinated.
ALSO READ: Maybe I'm not good enough, says Rublev
"I'm planning on getting one," said the 23-year-old. "Whenever I'm eligible, I guess."