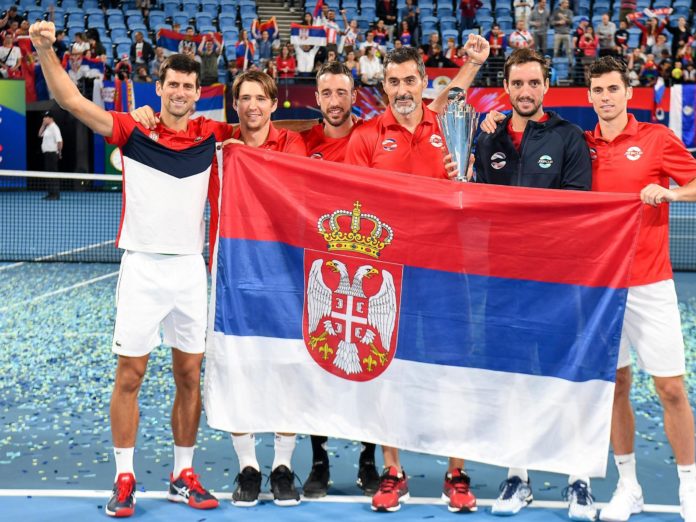 Having lost a tough match in the Davis Cup final in November 2019, Serbia was determined to win the inaugural ATP Cup. In the final, they faced Spain led by Rafa Nadal and with the first match going in favor of the Spaniards, things didn't look good for Novak Djokovic's Serbian side.
In the second match of the day, Djokovic defeated Nadal 6-2 7-6 to set up the deciding doubles match which was originally scheduled to feature both Djokovic and Nadal.
But when the players walked out on the court, Nadal was seen sitting in the Spanish boxes to support Feliciano Lopez instead.
Djokovic and Viktor Troicki defeated Pablo Carreno Busta and Lopez 6-3, 6-4 in one hour and fifteen minutes to lift the trophy and become the first team to ever do so.
Did you enjoy the ATP Cup?
[vc_video link="https://youtu.be/vuSNTD5Qbdw"]