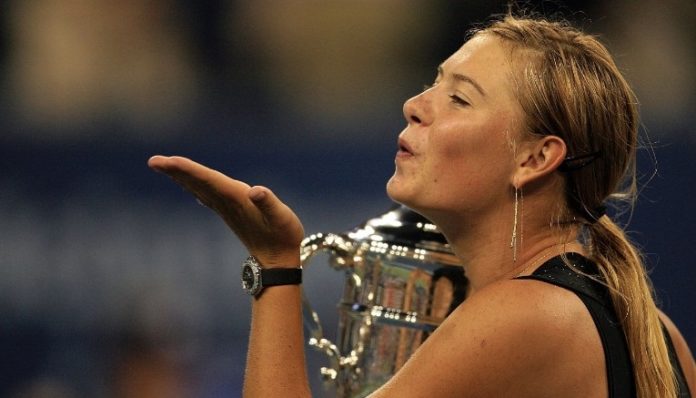 Maria Sharapova Retires "Goodbye Tennis"
Five-time Grand Slam champion and former world number one Maria Sharapova has officially announced her retirement from professional tennis.
The Russian, aged just 32, has struggled in the past year with a number of injuries and setbacks, revealed the news in a column published in the Vanity Fair and Vogue magazines.
Sharapova writes, "I've never really felt compelled to speak about work, or effort, or grit—every athlete understands the unspoken sacrifices they must make to succeed.
"But as I embark on my next chapter, I want anyone who dreams of excelling in anything to know that doubt and judgment are inevitable: You will fail hundreds of times, and the world will watch you. Accept it. Trust yourself. I promise that you will prevail.
"In giving my life to tennis, tennis gave me a life. I'll miss it every day. I'll miss the training and my daily routine: Waking up at dawn, lacing my left shoe before my right, and closing the court's gate before I hit my first ball of the day.
"I'll miss my team, my coaches. I'll miss the moments sitting with my father on the practice court bench. The handshakes—win or lose—and the athletes, whether they knew it or not, who pushed me to be my best.
"Looking back now, I realize that tennis has been my mountain. My path has been filled with valleys and detours, but the views from its peak were incredible. After 28 years and five Grand Slam titles, though, I'm ready to scale another mountain—to compete on a different type of terrain.
"In the meantime, there are a few simple things I'm really looking forward to – A sense of stillness with my family. Lingering over a morning cup of coffee.
"Tennis has been my mountain"
"Unexpected weekend getaways. Workouts of my choice (hello, dance class!). Tennis showed me the world—and it showed me what I was made of. It's how I tested myself and how I measured my growth. And so in whatever I might choose for my next chapter, my next mountain, I'll still be pushing.
"I'll still be climbing. I'll still be growing."
Sharapova's final appearance was at the 2020 Australian Open, where she lost in the first round to Donna Vekic.
Will you miss Maria?
[vc_video link="https://youtu.be/znoFfR5u8VM"]