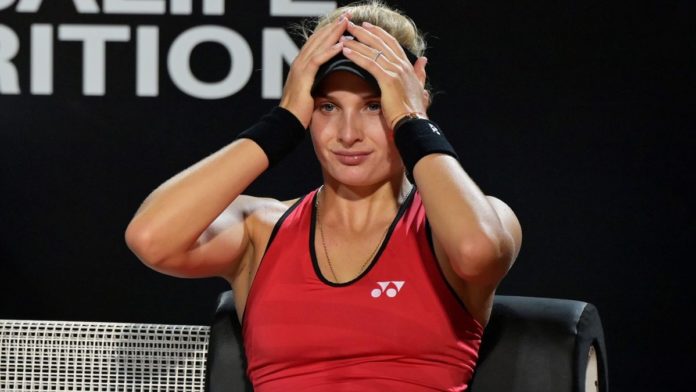 Dayana Yastremska's trip to Australia was in vain as the Court of Arbitration for Sport (CAS) on Wednesday dismissed her appeal against provisional doping suspension. This means the Ukranian will be ineligible to play the Australian Open.
Yastremska, ranked 29 in the world, has said that she will pay Tennis Australia for all the expenses incurred on her behalf.
ALSO READ: Nick Kyrgios stops play over time violation
"I know my presence in Australia has raised some concerns," Yastremska said in a statement.
"The urgent procedure with the ITF Independent Tribunal and the CAS could have lifted my suspension which would have enabled me to compete at the Australian Open.
Upgrade your serve with our FREE guide
"That's the reason I was allowed to travel here. I can't express my disappointment about not taking part in the first slam of the year.
"I am thankful to the authorities for the conditions they have set for the players in such challenging times.
"Thus, I intend to return all the expenses engaged by Tennis Australia on my behalf."
ALSO READ: Want to celebrate great victories again, says Federer
The 20-year-old had tested positive for mesterolone metabolite, which is an anabolic agent on WADA'a prohibited list, in November 2020 and was handed a provisional ban.
Though she was serving the provisional ban, she travelled to Melbourne, on one of the chartered flights arranged by Tennis Australia in the hope that her appeal would be fast-tracked and she could play the Australian Open.
ALSO READ: I hate this stupid sport, says Tennys Sandgren
Yastremska was one of the 72 players stuck in hard quarantine as one of her co-passengers on the flight tested positive for the virus. But all of that turned out in vain and the Ukranian will have to return home without getting to play a single match.
Earlier, the player had defended herself, saying the positive drug test may have been a, "result is consistent with some form of contamination event."