Lorenzo Musetti stunned Carlos Alcaraz in the Hamburg Open final on Sunday.
The 20-year-old let slip five championship points in the second set before stunning the top seed 6-4, 6-7(6), 6-4.
ALSO READ: Matteo Berrettini apologises for racist LeBron James remark
"I have no words because it was a roller-coaster until the end," Musetti said in his on-court interview.
"I had so many match points. Carlos was so good on the match points, [I had] so many chances.
Upgrade your serve with our FREE guide
"But I think the key of the match was to keep calm and [have] all the patience [with] myself because it was really not easy.
"Carlos was putting so much effort in the match points when he was down, so it was not easy to find the energy to come back."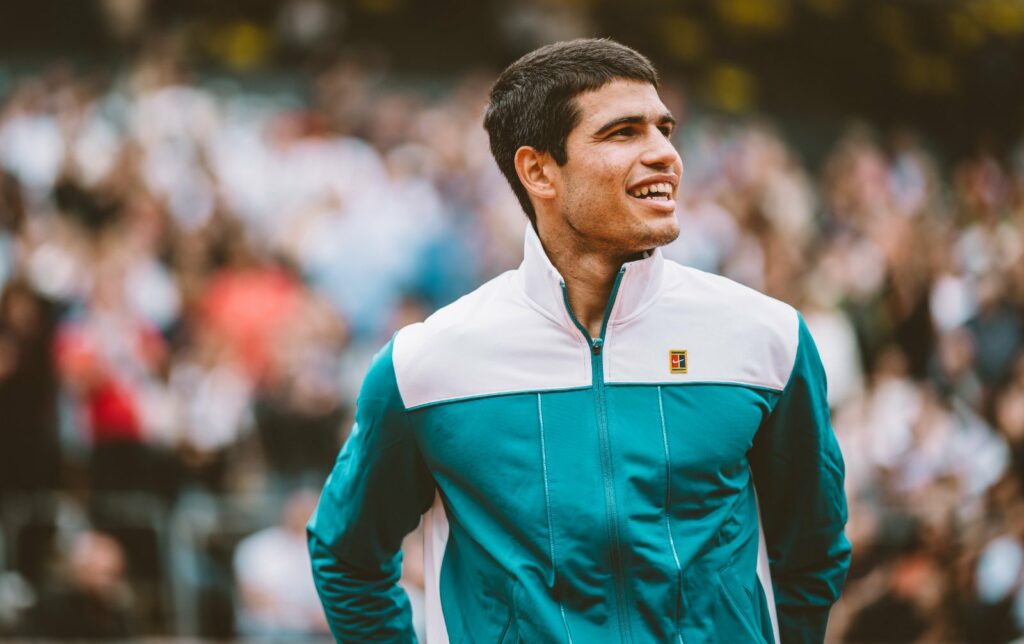 Nineteen-year-old Alcaraz made history on Monday when he climbed to No. 5 in the ATP Rankings, becoming the second-youngest player in the 21st century to crack the top five.
ALSO READ: Russian star Daria Kasatkina comes out as gay
The only player who has achieved the feat at a younger age since 2000 is Rafael Nadal, who did it in May 2005 as an 18-year-old.
Casper Ruud wins in Gstaad
Casper Ruud rallied to a 4-6, 7-6(4), 6-2 victory against Matteo Berrettini to clinch the Gstaad title.
ALSO READ: Aslan Karatsev in centre of match fixing allegations
Second seed Berrettini appeared in control in the final at the clay-court ATP 250 event after clinching the opening set and carving out the only three break points of the second.
Yet Ruud dug deep to clinch the second-set tie-break and he dominated the final set with his high-powered forehand as he secured his ninth ATP Tour title, and his eighth on clay, with a two-hour, 34-minute win.
ALSO READ: Maria Sharapova gives birth to baby boy