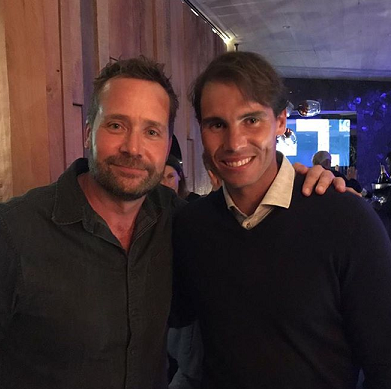 Federer and Nadal Partied Together All Night After Exhibition
Roger Federer and Rafael Nadal created history once again with their charity exhibition match in Cape Town. The event was record-breaking, with a staggering 51,954 fans attending the event and raising over $3.5 million USD with the Roger Federer Foundation, with the proceeds going to disadvantaged African children.
Rivals on the court, friends off it, Federer and Nadal were seen partying until the early hours after their event in South Africa with their families and close friends joining them at an exclusive event.
Also in attendance was former world number four, Tomas Berdych.
The players were treated to a special show led by Watershed, a South-African Pop-Rock band founded in Johannesburg.
"Insane! What a night! We were asked to perform an exclusive after-match show for sporting giants Roger Federer and Rafael Nadal and their close friends and family" the band wrote on their Instagram page
"A night we will never forget!"
"Just played a little acoustic set to Roger Federer and fam at 2am in the morning!!"
Nadal gave his thoughts on the experience:
"Super happy to be in Cape Town sharing this unique event with my friend Roger Federer".
Federer responded by saying:
"I can't ever thank you enough for your support of the Roger Federer Foundation"
[vc_video link="https://youtu.be/RSPbfz0dnp0″]