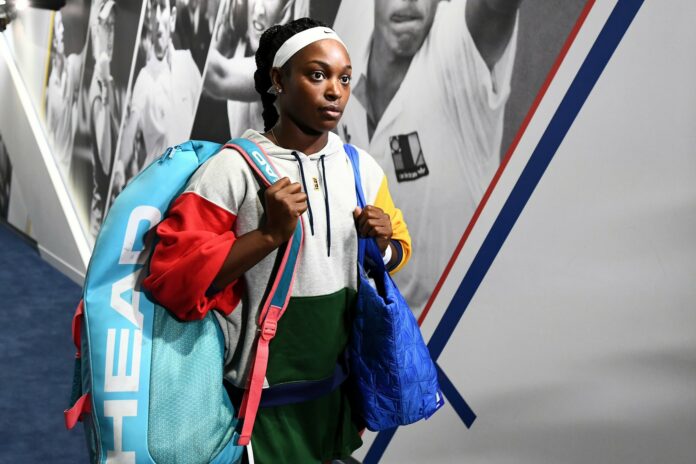 American Sloane Stephens revealed on Saturday that she had received a torrent messages, including those of racial and sexist abuse, after her defeat to Angelique Kerber at the US Open.
Stephens, the 2017 champion, had lost 5-7 6-2 6-3 to Kerber in the third round on Friday.
ALSO READ: Naomi Osaka to take an indefinite break from tennis
"It's so hard to read messages like these, but I'll post a few so you guys can see what it's like after a loss," she wrote in an Instagram story, revealing screenshots of the vile messages.
"This type of hate is so exhausting and never ending.
from Sloane's Instagram story… pic.twitter.com/99keqUIG8C

— Luca (@SluggishLuca) September 4, 2021
"This isn't talked about enough, but it really freaking sucks… I'm happy to have people in my corner who support me. I'm choosing positive vibes over negative ones.
Upgrade your serve with our FREE guide
"I choose to show you guys happiness on here, but it's not always smiles and roses."
Stephens, who has been ranked as high as world No.3, then posted supportive messages she had received from her team after the loss.
ALSO READ: Booing drama as Novak Djokovic begins quest for Grand Slam
A lot of players are subjected to these kind of online abuse after a defeat, mainly from people who have placed bets on their matches.
Last year, Gael Monfils had talked about the racist abuse he's subjected to every time he loses.
ALSO READ: Andy Murray slams Stefanos Tsitsipas, accuses him of cheating
After his defeat at the Rome Masters, he posted screenshots of some of the messages he had received. One of them called him 'stupid black monkey' and 'slave.'