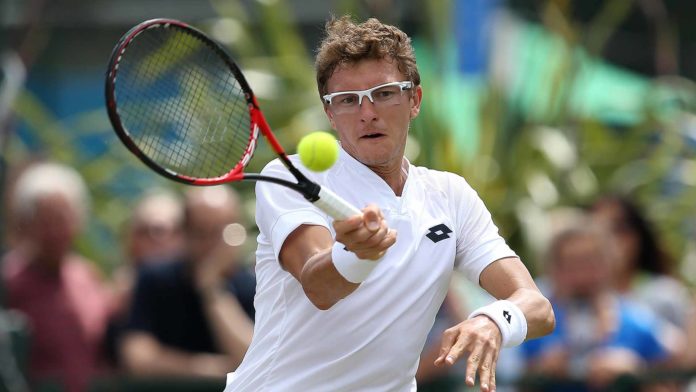 The French Open is coming to terms with the reality of Covid-19 even before a match is played on the clay-courts of Paris. On the eve of the qualifying event, four names were mysteriously removed from the entry list.
Spanish publication Marca reported that four male players from the qualifying event had tested positive for Coronavirus at the rescheduled Roland Garros. Denis Istomin, Bernabe Zapata, Pedka Kristin, and Ernesto Escobedo are those reported to have tested positive.
Upgrade your serve with our FREE guide
According to Marca, a total of up to 15 players, including women, may have tested positive for Covid-19 and will not enter the tournament. The women's qualifying draw has not been made yet.
Some media reports also suggest that Bosnia's Damir Dzumhur is also down with the novel virus and will not compete at the French Open.
ALSO READ: Nadal loses in Rome, Djokovic loses cool again
The clay-court Grand Slam, which was moved from its usual May-June slot due to the pandemic and will begin on September 27, has faced criticism in recent weeks. Unlike the US Open, which was played behind closed doors, the French Open will now allow up to 5000 spectators per day on the main showcourt – Philippe Chatrier.
Australian firebrand Nick Kyrgios, last week, said that the organisers were not taking the pandemic "seriously enough," by letting in fans even as France is going through a second wave of infections.
Former women's champion Simona Halep was also hopeful that the French Open will keep the players in a bio-secure 'bubble'.
ALSO READ: 'We despise each other,' Fognini says of Murray
"I just read that they will have fans," the Romanian said. "But I'm pretty sure that it's going to be very strict."
"We cannot be with the fans," the 2018 French Open champion said. "We cannot be with the people that are not in the bubble, so I think they will be separate. Hopefully it's going to be safe, and we will feel like here, like in the bubble."
ALSO READ: Monfils suffers racist abuse after losing in Rome
At the French Open, all players will have to stay at designated player hotels and no one will be allowed private housing, like some had opted for at the US Open.
The men's qualifying event at Roland Garros begins on Monday, September 21, behind closed doors.