Novak Djokovic's family breathed a sigh of relief on Monday as a federal court overturned the Australian government's decision to revoke his visa. His mother Dijana called it the biggest win of his career.
Djokovic, who was granted medical exemption to compete at the Australian Open since he has not been vaccinated, had been in immigration detention since early hours of Thursday.
ALSO READ: Naomi Osaka pulls out of semi-finals of Melbourne WTA
Though immigration minister Alex Hawke still has the power to cancel his visa, he has not exercised that yet.
As of now, the World No 1 is set to compete at the Australian Open and is bidding to win a record-breaking 21st singles major. Djokovic reunited with his team on Monday and trained at the Rod Laver Arena.
Sharpen your forehand with our FREE guide
Here are some of the reactions after Monday's court decision:
Novak Djokovic
I'm pleased and grateful that the Judge overturned my visa cancellation. Despite all that has happened,I want to stay and try to compete @AustralianOpen
ALSO READ: Tennis Australia denies misleading players
I remain focused on that. I flew here to play at one of the most important events we have in front of the amazing fans.
For now I cannot say more but THANK YOU all for standing with me through all this and encouraging me to stay strong
Dijana Djokovic, Novak's mother
I want to thank everyone in the world who who stood up and supported him in Melbourne in front of that so-called hotel.
ALSO READ: After Novak Djokovic, Czech player detained in Australia
This is his biggest win in his career, it is bigger than any Grand Slam.
He has done nothing wrong, he hasn't broken any of their laws. He has been subject to harassment.
ALSO READ: Russian player barred from playing Australian Open
He fought against the system and the government because he had the right to be there. Never before have we faced a situation like this.
Rafael Nadal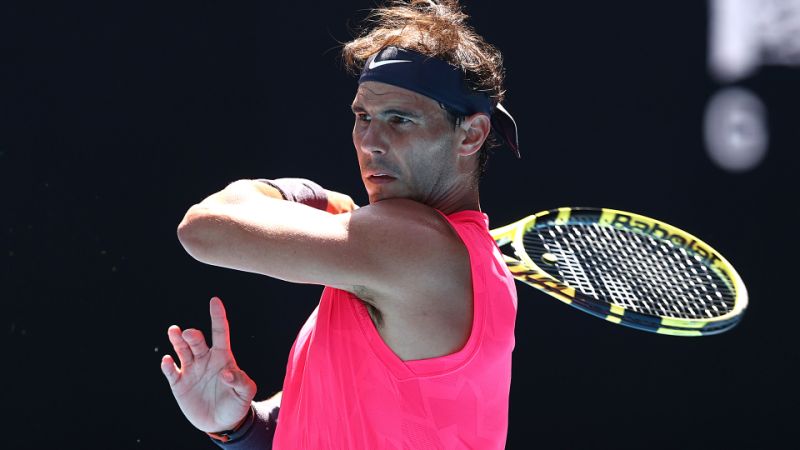 Whether or not I agree with Djokovic on something, justice has spoken and has said he has the right to participate in the Australian Open and I think it is the fairest decision to do so.
At the end of the day it's sports, and there's a lot of interests around sports, on a general level, on an economic level, on a publicity level and in that sense it's always better when the best are playing, because it generates more interest.
ALSO READ: Emma Raducanu withdraws from Melbourne event
Egoistically speaking, for our sport it's better when the best in the world are on the court competing than anywhere else.
Djordje Djokovic, Novak's brother
Everything is completed, finally, and Novak is finally free. Novak was on the tennis court a little earlier, he trained a little bit, and this is how he fights for himself — he plays tennis.
Novak did nothing wrong…the Australian legal system had come through for Novak.
Marion Bartoli, former Wimbledon champion
I think he can work his way through the first week and build his momentum towards the second week, it's more how mentally and psychologically he will be affected by all of this.
He is really his best when he is under pressure and in tougher circumstances, but it is more about how the crowd are going to react.